TEV-DEM: Time to create the Democratic Syria
TEV-DEM issued a written statement on the anniversary of the Qamishlo massacre of March 12, 2004. TEV-DEM said it is time to create a democratic Syria.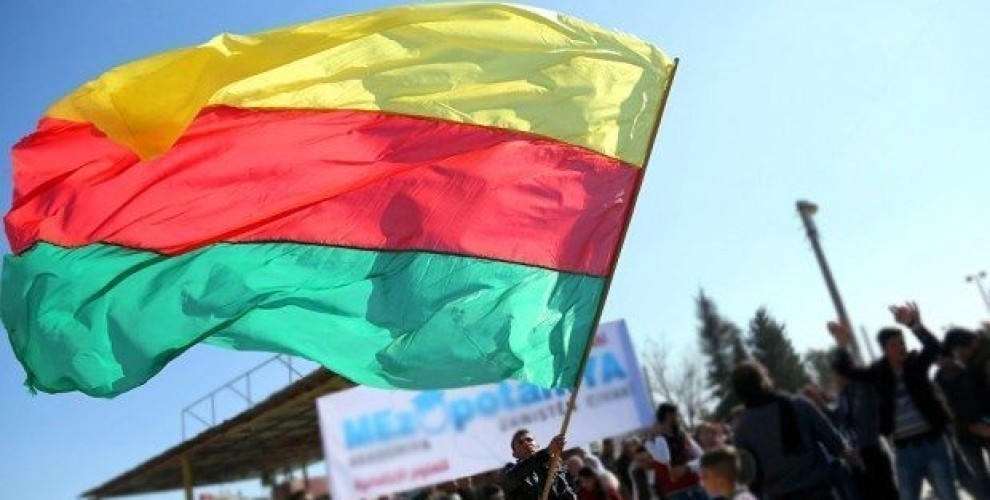 Movement for a Democratic Society (TEV-DEM) Coordination issued a statement on the 15th anniversary of the March 12 Qamishlo Massacre and remembered those who lost their lives.
On March 12, 2004 chauvinist groups started a provocation in the Qamishlo Stadium during a football match between Qamishlo's team and Deir ez-Zor's team. Over 40 Kurds and some police officers and soldiers lost their lives.
The statement said: "We remember those who were martyred in this provocation attack by the soldiers, police and the chauvinist Arabs under their protection."
TEV-DEM pointed out that there were no serious tensions during the time Kurdish People's leader Abdullah Ocalan was in Syria and added that after the international plot where Ocalan was taken prisoner in 1999, the Syrian regime turned towards anti-Kurdish policies.
The statement said: "These policies have brought with them anti-Kurdish chauvinism. The March 12 massacre happened as a result of these policies. Syria was then subjected to social and political crises and has been in a spiral of destruction since 2011. The Syrian state has chosen to engage in animosity against Kurds together with the Turkish state instead of placing value on the relationship built with Leader Apo at the time. This resulted in a collapse in social and political balances and created today's situation. This reality has shown that peace and stability in Syria is possible through building a democratic system based on the fraternity of peoples and solving the Kurdish issue."
TEV-DEM mentioned the reaction by the Kurdish people against the March 12 massacre everywhere in Rojava, in Damascus and in Aleppo: "The uprisings after the 2004 Qamishlo massacre were an important foundation on which the Rojava revolution, starting in Kobane in 2012, was built."
The statement said: "The Rojava Revolution and the democratic system that the peoples of Northern Syria created has buried the chauvinist mindset that pit the peoples against each other in the dark pages of history. Now a fraternity of Arabs, Kurds and Syriacs has been built in Northeastern Syria where provocations like 2004 will not work again. Now it is time to create a democratic Syria where animosity among peoples cannot be brought back."
TEV-DEM continued: "We are calling on all peoples of Syria, all democratic patriotic forces in Syria and the current state administration to take lessons from this massacre and what happened in the recent past, and to take responsibility in building the Democratic Syria in line with the democratic nation. (...) Our struggle since 2011 and the labors of our martyrs will result in a Free Kurdistan and Democratic Syria."