Turkish Security Council now officially paramilitary
The founder of SADAT, dubbed the Erdogan regime's own JITEM, has been appointed to the Security and Foreign Policy Council.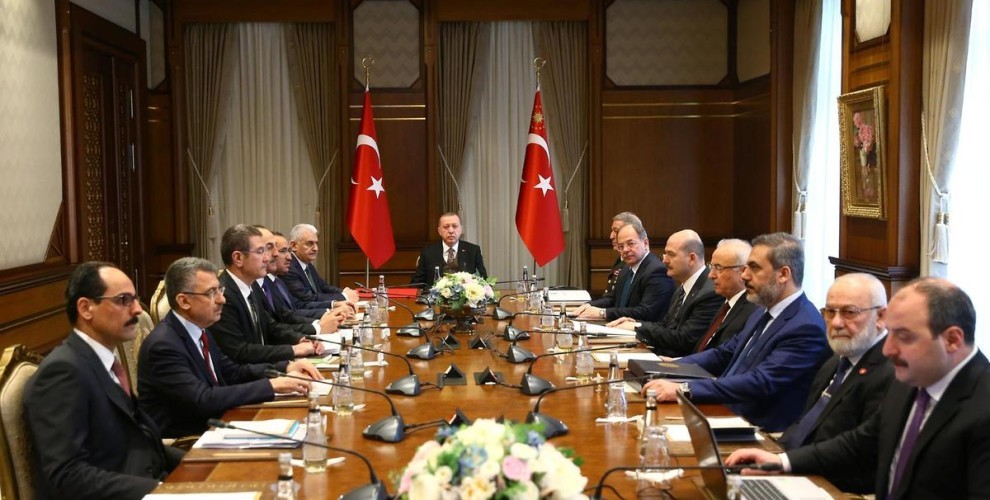 Turkish President Recep Tayyip Erdogan has appointed new people to the Presidential Policy Councils. The appointments have been published in the Official Gazette.
Among the appointees is SADAT, which stands out as Erdogan's criminal network.
Founder of International Defense Consultancy Corp. (SADAT) Adnan Tanriverdi has been appointed to the Security and Foreign Policy Council by Erdogan.
The armed paramilitary force of the AKP regime SADAT had been on the public agenda following the statutory decree issued to protect the regime, the "legal exemption for civilians" decree.
The founder of this structure is Adnan Tanriverdi, who had attended the Security Summit meeting Erdogan chaired during the invasion attacks against Afrin that launched on January 20.
A former Brigadier General, Tanriverdi is alleged to have been forced to retire from the army for "reactionary activity within the TAF".
The organization's main area of duty, however, seems to have been appointed as Kurdistan. This structure has been cited in relation to hundreds of violations in the last two years. The paramilitary structure stands out for abductions, executions, torture and intimidation of Kurds, and continuously produces and commits crimes in complete impunity.