Deir ez-Zor people protest Turkish attacks and wall construction
In a village of Deir ez-Zor, hundreds of people have protested against Turkish aggression in northern Syria. The Turkish state builds a wall in Afrin with the purpose of annexing the area.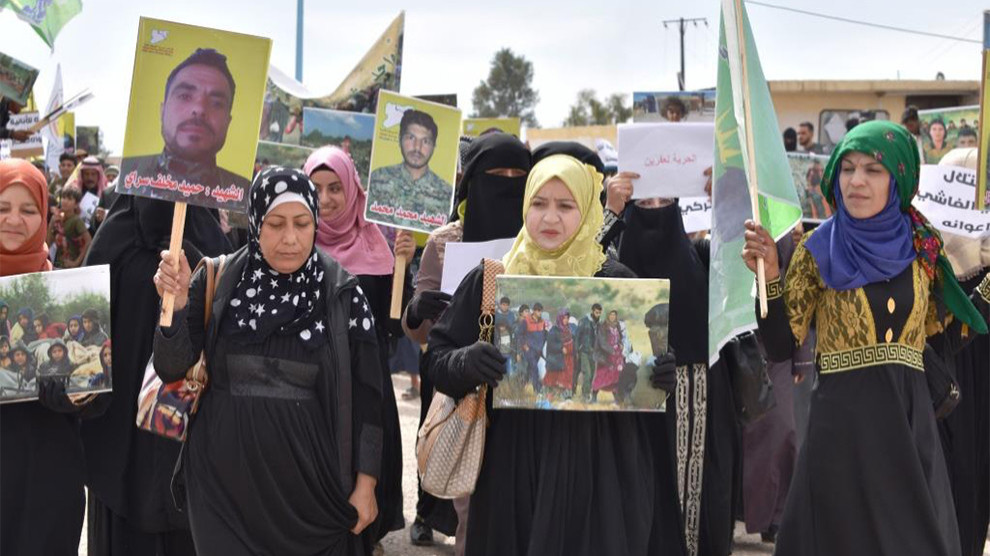 Hundreds of people protested against Turkish occupation in northern Syria on Sunday in the village of al-Saur in the eastern Syrian region of Deir ez-Zor. The demonstration was directed in particular against Turkey's construction of the wall in Canton of Afrin. The Turkish state has been erecting a wall there for several weeks aiming for the incorporation of the region to its own territory.
At the demonstration, which started in front of the Civil Council, banners bearing the words "No to the Wall of Occupation", "United Land - United People - United Hearts" and "Deir ez-Zor and Afrin are One" were carried.
A final rally took place at the junction of the village. Speakers pointed to the Turkish army's construction of the wall in Afrin and the Turkish occupation intentions and called for unity against attacks and threats so as not to jeopardize the security and stability of the areas liberated from ISIS.