First Newroz bonfire lit in Raqqa in 8 years
Raqqa residents had last celebrated Newroz in 2011 when the Syrian civil war broke out, and this year they lit the Newroz bonfire once again for the first time in 8 years.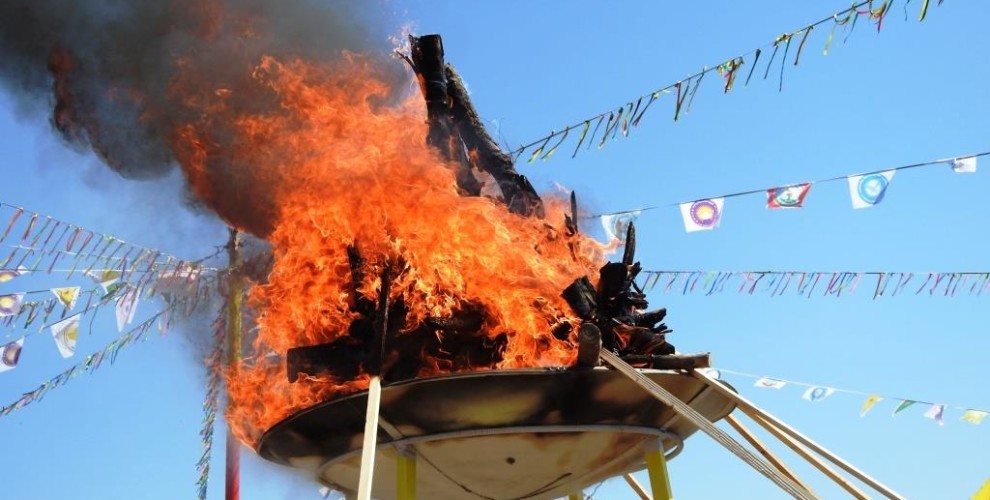 Syrian Democratic Forces (SDF) liberated Raqqa from ISIS gangs on October 20, 2017, and today the first Newroz celebration in 8 years were held in the city.
Thousands of people from Deir Ez Zor and Tabqa also attended the celebrations, which are held under the motto, "Liberate occupied Syria with the spirit of Newroz".
Banners were put up in the celebration grounds that read "Celebrate Newroz with the spirit of free women" and "Torch of Newroz lights the way to freedom". The celebration started with the lighting of the Newroz bonfire.
Newroz was last celebrated in Raqqa in 2011. The gang groups had banned celebrations after their invasion.
NEWROZ BONFIRE IN ALEPPO
Newroz celebrations were held in Aleppo with the motto, "Break the isolation free Afrin with the spirit of Newroz".
Thousands of people gathered in the Bino village in the Shiqef region for the celebrations and the Newroz bonfire was lit by martyrs' mothers.