Human shield action in Serekaniye on day 6
The human shield action launched in Serekaniye against Turkey's threats of invasion continues on day 6.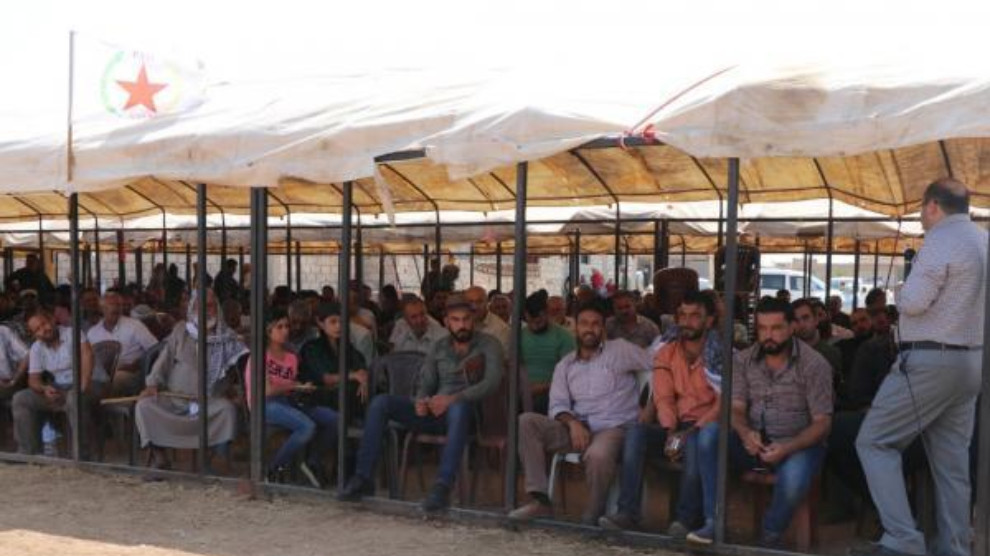 The human shield action launched in the border region in Heseke Canton's Serekaniye city against the Turkish state's threats of invasion on North and East Syria continues on day 6.
The action, visited by city residents on daily basis, has witnessed the solidarity of healthcare workers in Qamishlo, Cizire Region Intellectuals Union, Democratic Union Party (PYD) Co-chair Shahoz Hesen and Autonomous Administration of North and East Syria Lebanon representative Ebdulsela Ehmed.
PYD Co-chair Shahoz Hesen gave a seminar on the "Leader's reality", after which Qamishlo Canton Health Committee executive Mihmed Kermo spoke.
Kermo remarked that Kobane and Serekaniye were symbols of victory against the attacks of terrorist groups and invaders. He stressed that they would unite and resist against possible invasion attacks.
Speaking after, Cizire Region Health Committee Co-chair Semîra Mûsa pointed out that Turkey's occupation threats aimed to destroy the achievements made with the blood of martyrs.