Invaders bomb villages in Afrin: At least 10 wounded
At least 5 civilians and 5 fighters were wounded in Turkish state mortar fires into occupied Afrin's Shera district.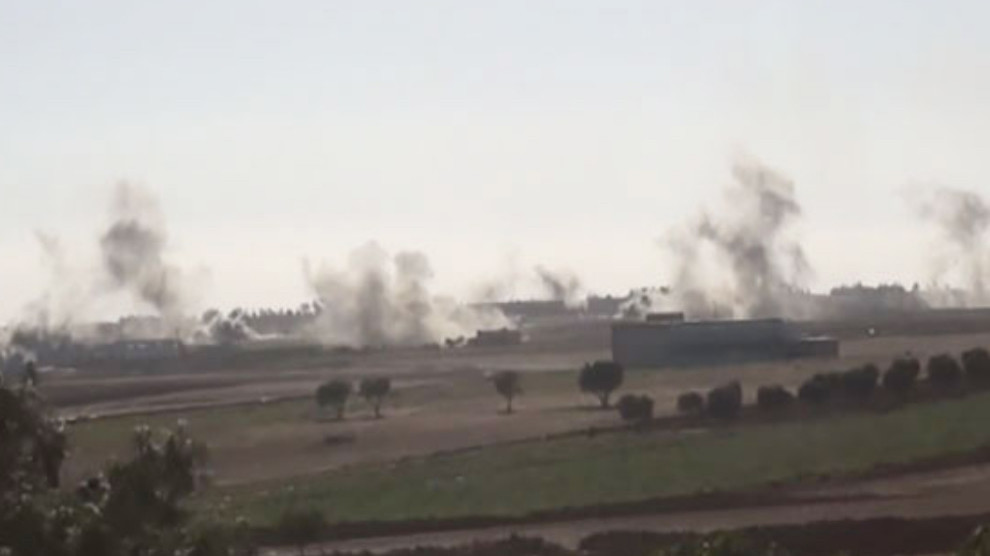 Local sources say Turkish invasion forces and the gangs they control have bombed the Shiwarq, Malqiya and Maranaz villages in Shera, the Beluniye and Endeqne villages in Shehba and the vicinity of Til Rifat.
The region was bombed with Howitzers and tank fire and 5 Afrin Liberation Forces fighters have been reported wounded.
Many civilians were also reported wounded in the attack and some were taken to hospitals in Aleppo.
Five of the wounded civilians are Ehmed Xelil (42), Xetice Ehmed (38), Abdu Reshid (20), Abdurahman Eli (50) and Seydu Mihmed (48). All 5 wounded civilians are reportedly people who sought refuge in Shehba due to the invasion of Afrin.