Kazakh woman on ISIS: They sold us in the name of Jihad
A Kazakh woman who has spent five years within ISIS stated that jihadists have been building pressure in recent days to prevent foreign ISIS members from leaving.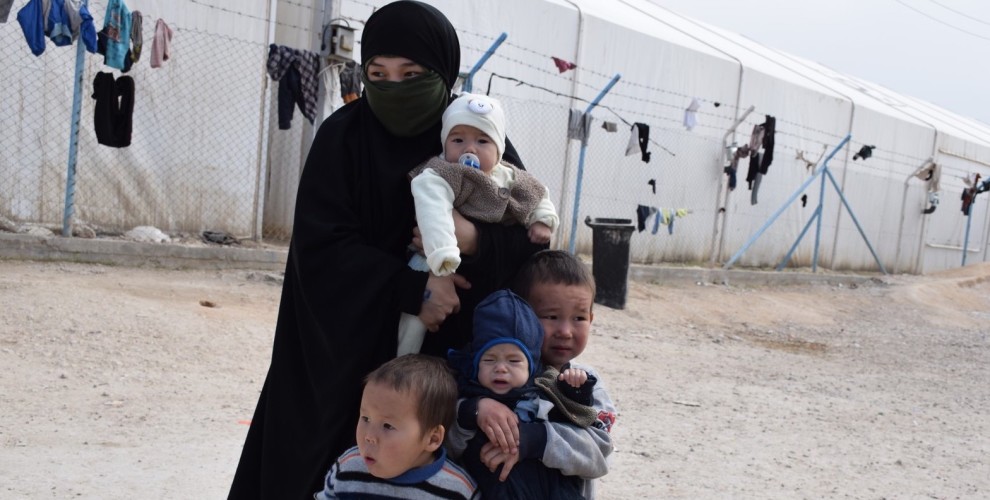 Thousands of family members of ISIS jihadists have fled to the Hawl Camp in Hesekê through the corridor created by the Syrian Democratic Forces (SDF). Several of those families declares that they regret having joined the ISIS.
Canara from Kazakhstan spoke to the ANHA news agency about her life in the ISIS, which she joined five years ago. The 26-year-old mother of five explains in very good Arabic: "I met ISIS over the internet and decided to join them. To this end, I traveled to Turkey. Then I crossed the border and traveled first to Aleppo, later to Raqqa. Here they married me to a Kazakh ISIS member. I got three children from him. He was killed in the fight with the SDF."
According to Canara's remarks, after the death of her husband, she went to the northeast Syrian city of Shaddadi where she was married to another jihadist and gave birth to two other children. Then she went to Tal Afar in Iraq and after the encirclement of Tal Afar she moved to al-Baghouz region in Deir ez-Zor.
Canara tells that she tried to escape several times, noting; "They marry and sell us under the name of the jihad marriage."
The Kazakh woman pointed out that ISIS is exerting a great pressure on foreign members recently so that they do not speak in the event of being caught. She added that she now wants to go back to her country Kazakhstan.