KDP surrenders five hills in Zakho to the Turkish army
While the Turkish state's invasion attacks in South Kurdistan continue, KDP peshmergas have surrendered five more hills in Zakho to the Turkish army after abandoning six other positions in Kanimasi to Turkish forces.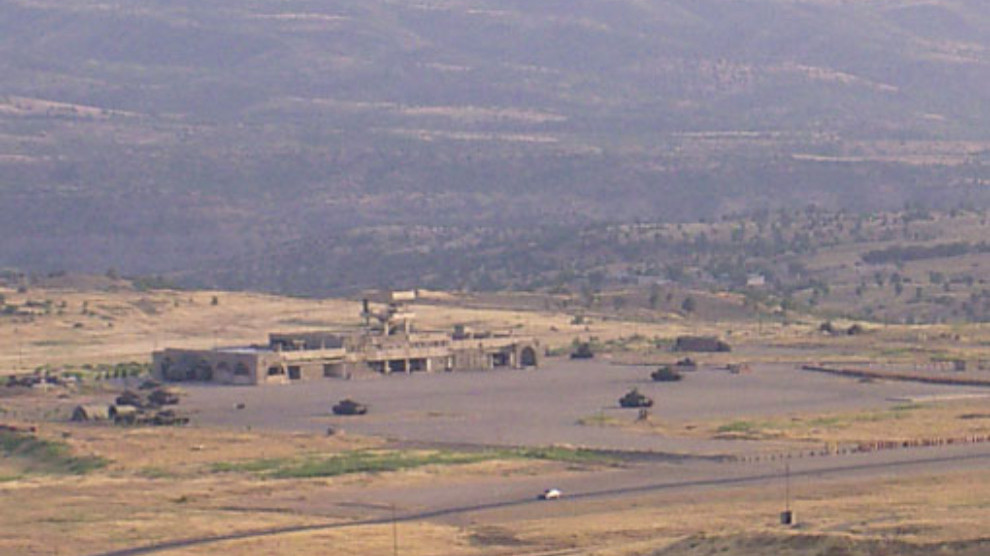 According to the South Kurdistan based Roj News Agency, sources in Behdinan that asked to be mentioned anonymous for security reasons reported that KDP (Kurdistan Democratic Party) peshmergas have surrendered 5 hills in Zakho region to the Turkish army on 22 June.
The surrendered locations include Hill Serzerik in Behdinan region. Peshmergas have been stationed on this hill for some 20 years while there were also intelligence centers affiliated to the Turkish state. The hill is now completely under Turkish army control.
The other positions abandoned to Turkish forces are; Girê Xemgin across Hill Barox, Hill Casus near the villages of Girika and Qumriyê in Berwariyan region, and two hills near the tunnel in Çiyayê Sipî area at the exit of Zakho.
Turkish soldiers and military equipment were already deployed along with peshmergas in the tunnel area but the peshmergas have completely retreated and left their positions here to Turkish forces.
RojNews reports that local people have protested the surrender of hills and positions to the Turkish army, pointing to the Turkish military presence in Behdinan region for 21 years now. A resident told; "Kurdistan Regional Government exists only by name. It is as plain as day that everything else is in the hands of the Turks."
SIX OTHER LOCATIONS HANDED OVER TO TURKEY IN KANIMASI
KDP has handed over the most strategic locations in Kanimasi region to the Turkish army following KRG President Nechirvan Barzani's visit to Turkish capital Ankara on 22 June.
The six locations surrendered to the Turkish army include Dilman and Baroxê, two of the most strategic hills in Kanimasi region. Turkish troops were dispatched to the region in a military convoy and they have been deployed at the mentioned areas where the peshmerga forces have retreated from.
The developments are evaluated to be Turkey's preparation to launch an invasion aggression over the Metina line after Xakurke and Bradost in cooperation with Barzani's KDP.