People of Kobanê protest against Turkish attacks and US decision
Kobanê people protested against the attacks of the Turkish state's attacks against Northern Syria and the US decision targeting leaders of the Kurdish freedom movement.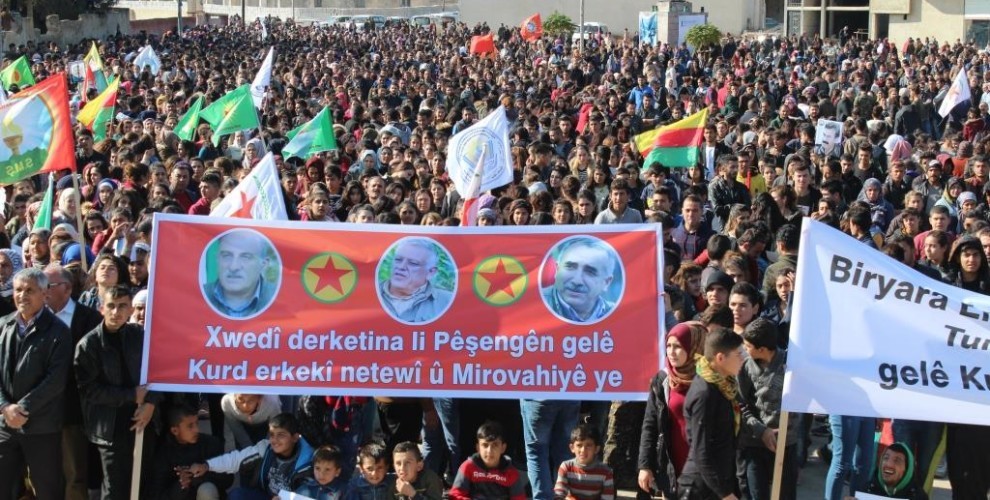 Thousands took to the streets in Kobanê on Thursday in protest at the occupant Turkish state's attacks against North and East Syria. People also gave the message "No to the US decision against leaders of Kurdistan Freedom Movement".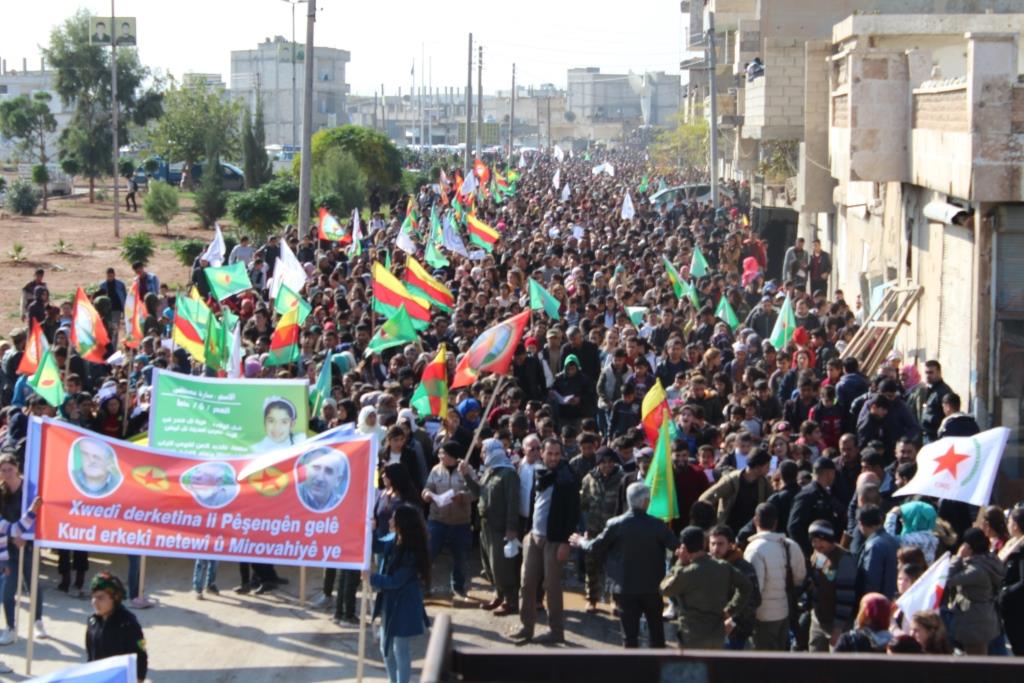 'ISIS IS REVIVING' WARNING
The mass marched from Jina Azad (Free Women) Square to Şehîd (Martyr) Egîd Square, chanting "Attack on Kobanê is attack on humanity", "Attack on Kobanê revives DAESH (ISIS) gangs", "No to international silence".
Demonstrators also carried photos of 6 years old Sara Mustafa who was killed by Turkish attack on Girê Spî (Tal Abyad).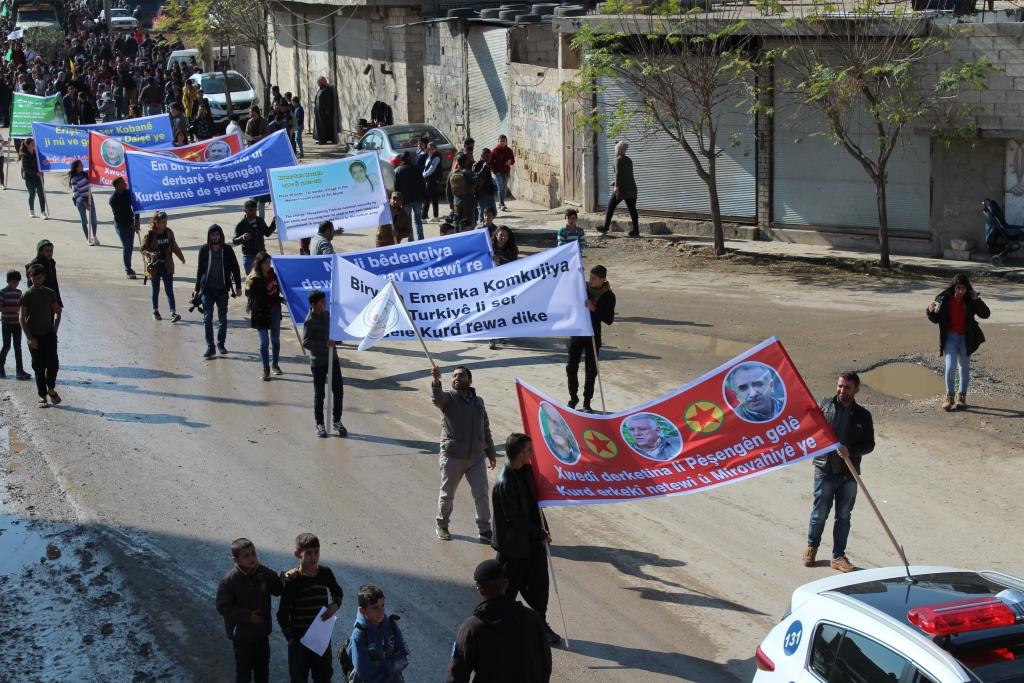 "THE TURKISH STATE WANTS TO CREATE A CONFLICT"
Kobanê Canton Council Co-president Mistefa Ito and Kongreya Star executive Almaz Romi addressed to the crowd joining the demonstration. Speakers condemned the Turkish state's attacks and killing of Sara Mistefa. They stressed that with these attacks, the Turkish state targets the democratic project and create a conflict among the peoples of the region, and aims to revive the ISIS gangs.
Speakers also condemned the US putting a bounty on three senior leaders of the Kurdistan Freedom Movement, Murat Karayılan, Cemil Bayık and Duran Kalkan.
The Turkish state attacked Kobanê and Girê Spî in late October, killing 6-year-old Sara Mustafa and two fighters of the Self-Defense Forces.