SDF: At least 27 terrorists killed in Hajin
SDF Press Center has announced that the ISIS attacks in Hajin were retaliated and at least 27 terrorists have been killed.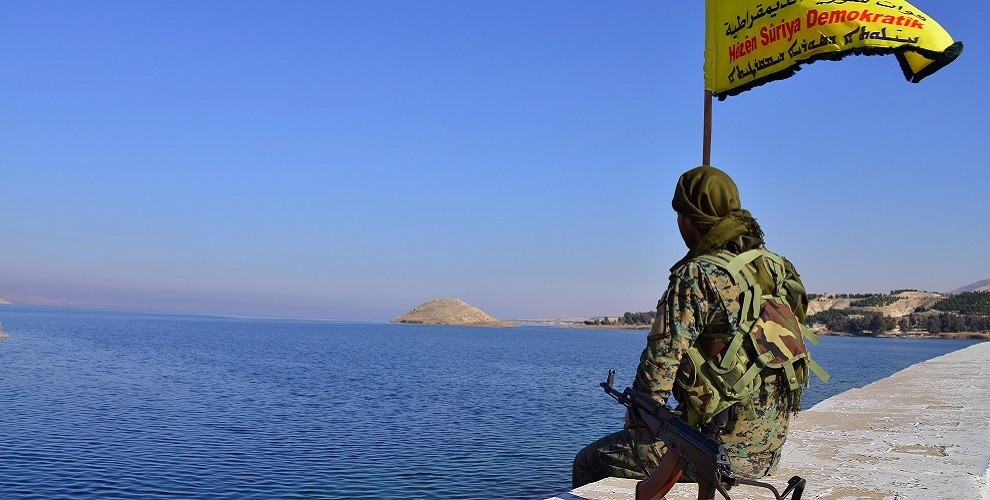 Syrian Democratic Forces (SDF) Press Center has announced the balance in the last 24 hours in the Operation Cizire Storm Battle to End Terror.
The statement said: "The Battle to End Terror carried out in the Deir Ez Zor countryside against the terrorist organization ISIS continues with support from the International Coalition. ISIS gangs carried out intense attacks against our forces' positions and bases in the Hajin front this morning with DHSKs, Panzer tanks and explosive laden vehicles. Violent clashes broke out as our forces retaliated and terrorists were forced to withdraw with strong blows from our forces."
"15 terrorists were killed in the clashes up to noon, and 10 were wounded," said the statement and added: "With that, 1 Kalashnikov, 1 Raxt, 1 first aid kid and 1 Hytera radio was confiscated by our forces."
The statement continued:
"Terrorists attacked our fighters' positions once again in the same front. In the clashes that ensued, 2 terrorists were killed, 1 scout aircraft was neutralized and 1 explosive laden vehicle was destroyed during an attempt against our forces.
Our forces destroyed another explosive laden vehicle in the same front.
Fighter jets from the International Coalition forces have carried out 10 air strikes against terrorist bases and positions. 10 terrorists were killed in these attacks, and 5 positions and tunnels used by the terrorists were destroyed. 2 DHSK mounted vehicles were also destroyed."
SDF said the following on the balance:
- Coalition forces carried out 10 air strikes.
- 27 terrorists were killed.
- 2 vehicles, 2 scout aircrafts and 2 explosive laden vehicles were destroyed.
- 1 Kalashnikov, 1 Raxt, 1 Hytera radio and 1 first aid kit was confiscated by our forces.