Surrendering ISIS members want to return to "brother" Erdogan
Many ISIS members who surrendered to the SDF in Baghouz come from Turkic republics. They came to Syria over Turkey, and they want to return there. When asked why, they say "They are our brothers".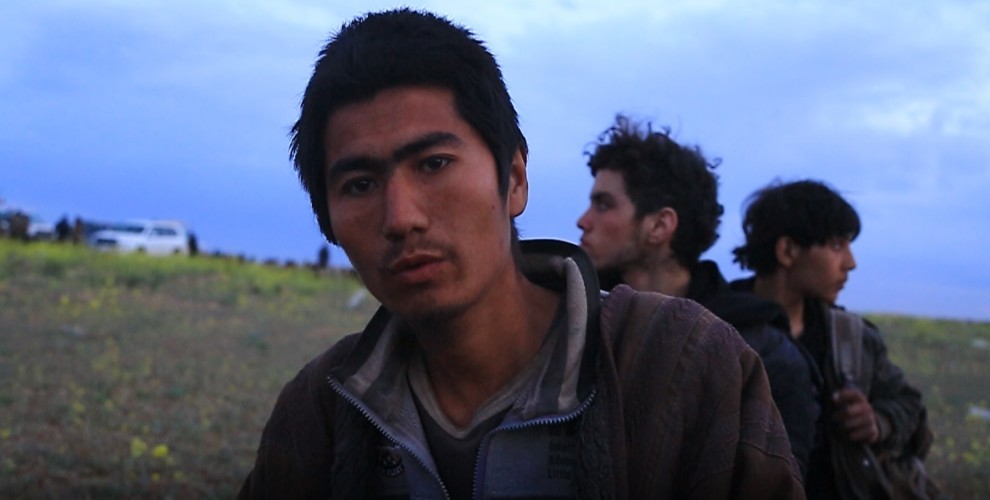 Most of the ISIS members who surrendered on Monday and Tuesday in the Syrian Democratic Forces (SDF) operation against the Baghouz subdistrict in Hajin, Deir ez-Zor are from Turkic republics.
TERRIFYING CYNICISM BETWEEN THEIR REASONS AND CRIMES
All gang members from Turkic republics say they crossed into Syria from Turkey and they all want to return to Turkey. They all cite superficial, simple reasons when asked why they joined this enemy of humanity of an organization. Some say it was the money, some say it's enough that they "read the Qoran". All of them who want to return to Turkey seem to be sure that they wouldn't be inconvenienced in any way, they think they can continue their normal lives there. One of them says he will "open a phone shop" after he returns. There is terrifying cynicism between the reasons they cite and the crimes committed by ISIS.
When asked why they want to go to Turkey, ISIS members from Turkmenistan, Turkistan, Turkey and Eastern Turkistan interviewed by the ANF say "They are our brothers."
JOINED ISIS FROM CANKIRI ALONG WITH WIFE AND 3 CHILDREN
Murat Nuhoglu joined ISIS from Cankiri, Turkey along with his wife and 3 children. He glosses over the details of how he crossed into Syria, but says: "After we decided to join, somebody arranged it for us. We spoke on the phone and then I crossed from Antep to Al Rai. Then I stayed in a village in Al Bab. I couldn't do anything because I had had an operation.
Nuhoglu claims that he doesn't know if Turkey and ISIS have any kind of relationship or not, and when asked if he regrets anything, says: "In general terms, I do not. But I did regret specific things. There have been instances of regret due to issues coming from individuals.
Nuhoglu claims he is not a fighter and that he never actually fought. When asked if he feels any remorse due to the oppression by ISIS against the Kurds and other peoples of the region, he chooses to justify the abuse: "As far as I know, the Islamic State doesn't have anything against Kurds or Arabs or anybody else on the basis of race. But the Islamic State is fighting everybody, not just Kurds."
Nuhoglu, in the last group that was removed from Baghouz with his wife and 3 children, says he wants to return to Turkey and open a phone shop, his old job.
TURKEY IS OUR BROTHER
When asked why he joined, an ISIS member named Abdurrahman who went to Turkey from Turkistan and then crossed into Idlib says, "I was told there was a lot of money there, so I came." Abdurrahman continues: "I've been here for 1.5 years. I went from Turkistan to Turkey. I couldn't make any money there, so later I went to Idlib. After a while I went to Hama and then returned to Han Sheyhun. From there I came here through the Liva Aqsa."
The ISIS member claims he isn't a fighter: "I used to fix motorcycles here. I want to return to Turkey, they are our brothers."
READ THE QORAN AND JOINED ISIS
Yusuf Turkmen from Turkmenistan lived in Avcilar, Istanbul for 7 years. He joined ISIS 4.5 years ago. When asked why, he says: "I read Allah's book and I joined."
Yusuf said he stayed in Raqqa for the most part and that he returned to Syria after a short bout in Iraq. When asked what he did in the organization, he says: "We were Mujahideen."
"I WANT TO RETURN TO TURKEY"
When asked why he came to Syria, Yusuf says "We thought we would live according to Sharia here, but it didn't turn out like we hoped. There were many wrongs done. They lied to us a lot. It would have been better if I never came." He adds that he wants to return to Turkey. When asked whether it is possible, he says, "I didn't fight in Kobane", apparently believing that this is enough of a reason.