Thousands marched in Dêrik against Turkish attacks
Thousands of people joined the march to protest the attacks on Maxmur and Shengal as well as the threats to invade Northern Syria.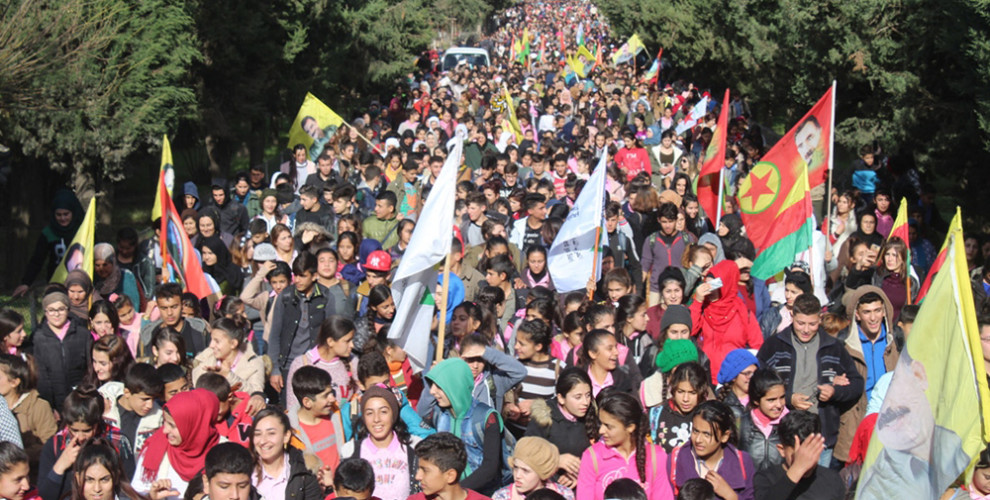 Thousands of people from Dêrik, Koçerat and Beravê areas condemned the Turkish state attacks on the Northern and Eastern Syria regions as well as the airstrikes on Maxmur Camp, Shengal and South Kurdistan.
Members of civil society organizations, tribal councils and political party representatives participated in the organized march.
The march started in Freedom Square and was joined by tens of thousands of people carrying photos of Kurdish People's Leader Abdullah Öcalan.
Dêrik council co-chair, Mihemed Ebdilrehim, said: "The will of the people of northern and eastern Syria is strong. We have a democratic nation project that serves the people. We will defend our project. The invading Turkish state intends to liquidate the brotherhood of peoples in North and East Syria."
Speaking for the political parties in the district of Dêrik, Xebat Mihemed, stated that the main purpose of the march was to make their voices heard and said: "The regions of Northern and Eastern Syria are the safest regions, and this is why the AKP government wants to break them."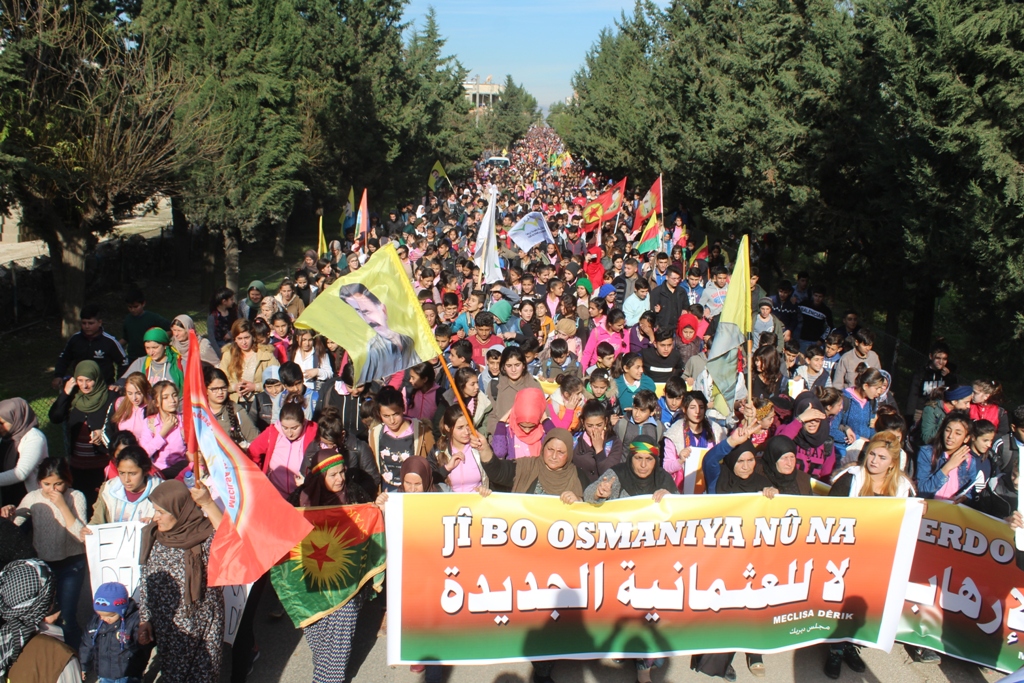 Mihemed said that the AKP is targeting the people of Northern and Eastern Syria. "The project we implemented here - he said - represents the only viable solution for the Syrian crisis. But this does not serves the interests of the occupying Turkish state, so it has increased its attacks and threats on the Northern Syrian regions."