Thousands protest Erdoğan's occupation threats in Kobane
People of Kobane are protesting the occupation threats of the Turkish state.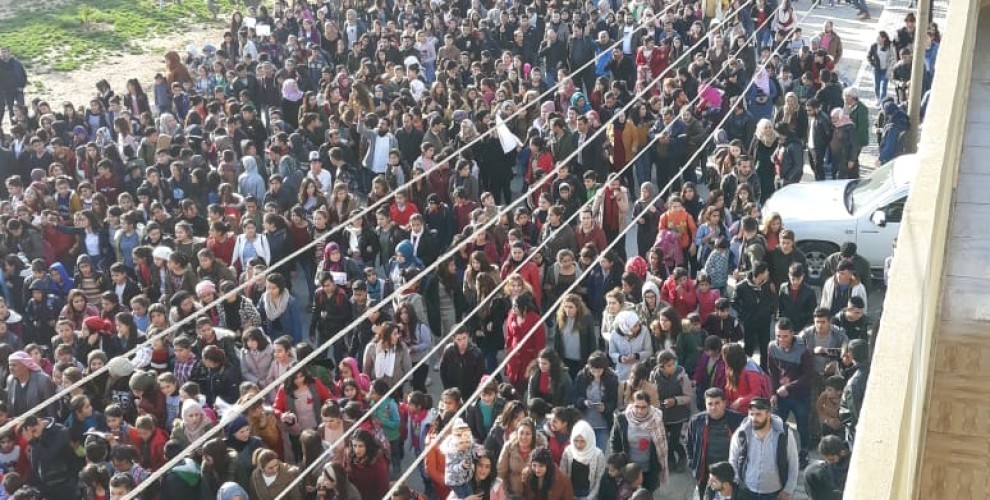 Turkish President Recep Tayyip Erdogan spoke in the Turkish Defense Industry Summit yesterday and said, "We said we will launch our operation to rescue the east of the Euphrates from the separatist terrorist organization in a few days, and we repeat this statement."
Thousands of people gathered at the Free Woman's Square in Kobane city center on Thursday in protest at the Turkish state's occupation threats.
The mass started a march to Martyr Egid Square, chanting "Murderer Erdoğan", "DAESH Erdoğan", "We are people, we are here", "Long live the Afrin resistance".