Turkey starts eliminating its mercenaries in Afrin
The Turkish state has reportedly started an elimination operation against some mercenary groups in Afrin amid reports of conflict between Turkish soldiers and allied mercenaries.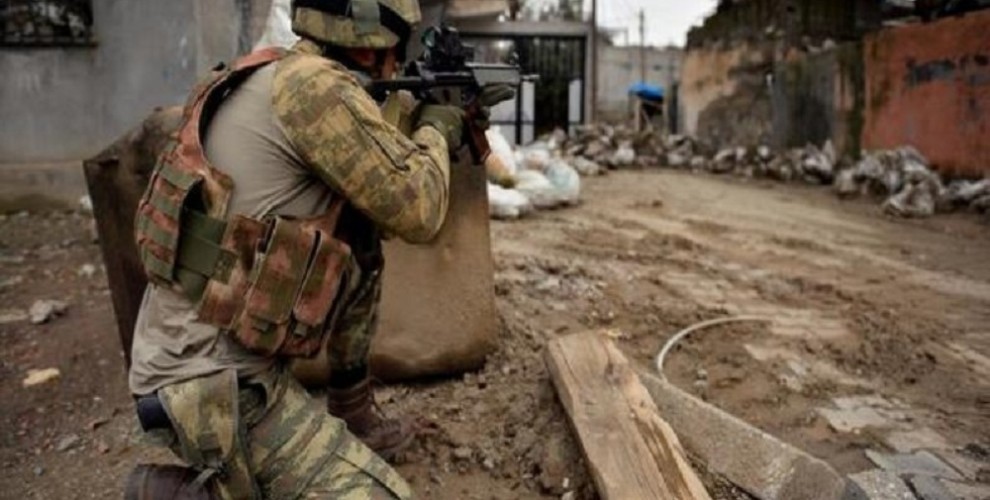 The occupant Turkish state has started eliminating some mercenaries affiliated to itself.
According to information ANF obtained from the ground, the Turkish regime has dispatched special operations teams from Turkey to Afrin this week and this teams have launched an operation against some groups from Ahrar Sharqiya and Hurras al-Din mercenaries.
Local sources argued that the operation started at 5am this morning after mercenary groups tasked by the Turkish state started to hold some main roads in Afrin starting from last night.
According to local sources, DShK, tank and artillery weapons are being used in the clashes in Ashrafiya neighborhood which is located between old Afrin and new Afrin regions.
Reports are coming through of uninterrupted reconnaissance activity over the city since this morning while Turkish special teams have stationed snipers in city center and on the roofs of several houses.
Clashes are reported to be continuing and the people in Afrin are fleeing to villages while it is prohibited to enter the city center.