YPG announces balance sheet for January
The YPG has announced the balance in the resistance, war and operations against invader and terrorist forces for the month of January.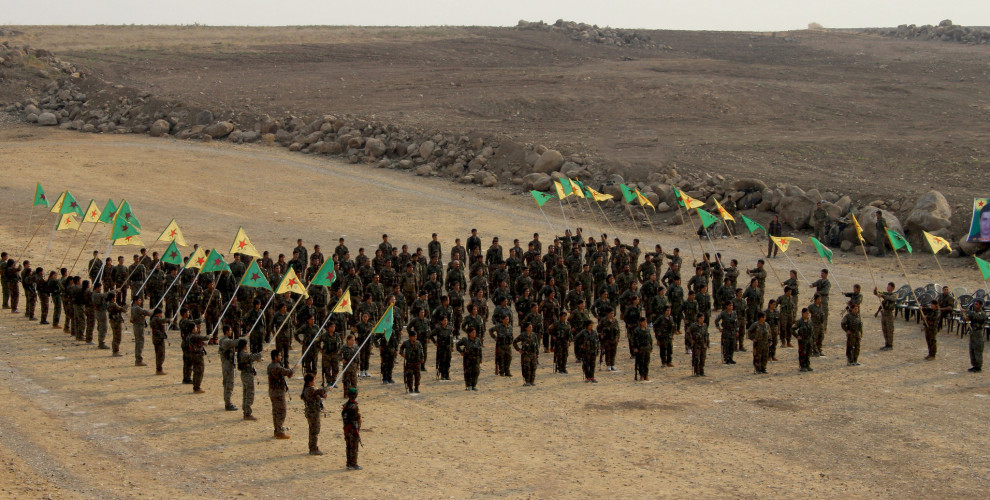 YPG Press Center has announced the balance for operations in January.
The YPG announcement includes the following details:
"The People's Defense Units (YPG) and Women's Defense Units (YPJ) continue their struggle against any and all attacks and attempts by invaders and terrorist structures in Rojava Kurdistan and Northern Syria with great resolve. Our forces in the Operation Cizire Storm's final phase to end terrorism launched against ISIS in Deir ez-Zor in particular continue their duty to lead. Our anti-terror units (YAT) and Special Operations Units effectively fight terrorist attacks and prevent possible incidents, as they neutralize cells attempting attacks in special operations. Our YAT and Special Operations Units have carried out successful operations against terrorism in January as part of this fight, preventing many attacks and neutralizing terrorist units actively participating in these attacks.
THE BALANCE
The general balance in the operations our forces have carried out in the resistance war and against invaders and terrorist structures during the month of January is as follows:
"YAT and Special Operations Units have carried out operations against ISIS and other MIT-affiliated groups and various terrorist structures.
Number of operations: 25
Terrorists captured: 552
Attacks prevented: 8 (2 connected to MIT, 2 ISIS, and 4 from various terrorist groups)
Equipment confiscated: 6 guns, telephones, laptops, military documents, 7 landmines (2 from MIT, 3 ISIS and 2 other groups)
Number of actions: 8 (1 terrorist was killed and 5 wounded in these actions)
Throughout the Operation Cizire Storm led by our forces, 6 of our friends were martyred in their valiant fight against ISIS in January. 2 of our friends were martyred in accidents, and 2 had heart attacks. In total, 10 of our friends were martyred."