AANES expresses support for the resistance of Maxmur people
Announcing solidarity with the people of Maxmur against Iraq's siege, AANES called for a solution to problems through dialogue rather than military force.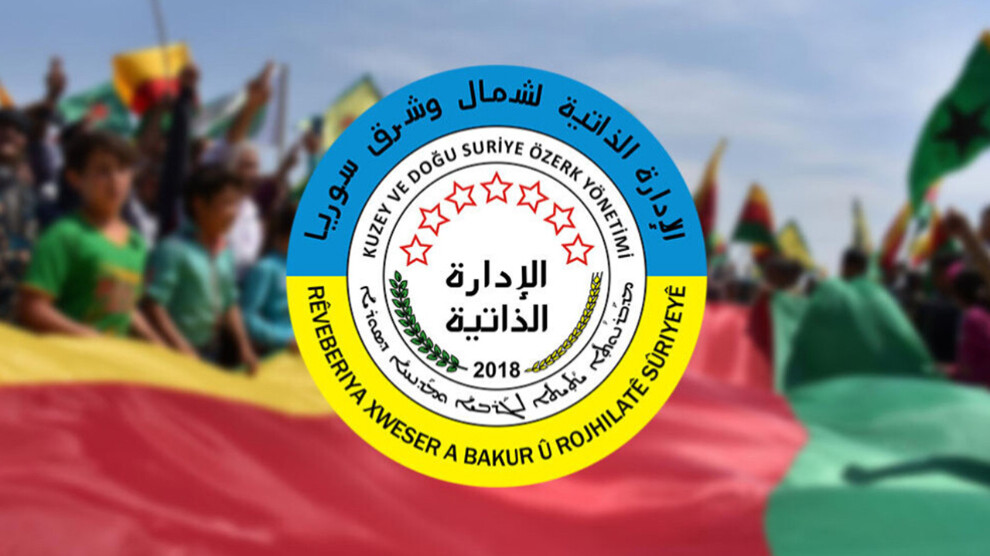 Early on Saturday morning, a delegation from the Iraqi Ministry of Interior and Defence arrived in Maxmur without prior notice to have a fence installed around the self-managed camp. The delegation was accompanied by Iraqi military personnel, including special forces, and police. The security forces arrived at the camp with dozens of armoured vehicles to enforce the order; the fencing of the camp, the deployment of Iraqi police and military units, the closure of all entrances and exits except for the main access, the installation of concrete military barriers on the access road and the installation of observation towers in the area.
The Autonomous Administration of North and East Syria (AANES) released a statement expressing solidarity with the people of Maxmur.
Noting that the Maxmur Camp under the auspices of the United Nations has been under siege for years, AANES said: "The government in Baghdad is now imposing aggravated circumstances on the camp residents in an attempt to intensify the siege on the camp. The attitude of the Iraqi government, which imposes military strength instead of meeting the humanitarian needs of the camp residents, contradicts the principles and norms of the Refugee Protection Act. The Iraqi people have suffered a lot due to migration and the camps in AANES regions still house thousands of Iraqi refugees. The responsibility to protect them and answer their survival needs lies with the local administration and governments."
The statement continued: "As the Autonomous Administration of North and East Syria, we confirm our support for the resistance of the Maxmur Camp residents who have rights and should not see their suffering increased. We call for problems to be resolved not by military force but through dialogue. The situation of the refugees must be taken into consideration in the first place. Dialogue is the basis of a solution and other options will only lead to undesirable consequences."