An ISIS member killed in clash in Hol Camp
A cell affiliated with ISIS attacked the Internal Security Forces last night in the Hol Refugee Camp in the Hesekê region in northern Syria. A member of the jihadist organization was killed during the fighting that ensued.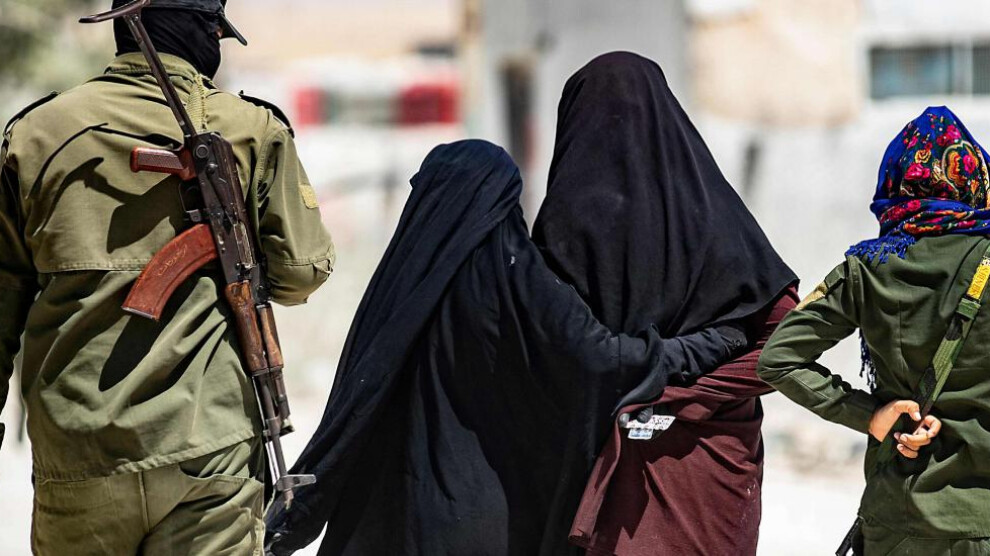 Clashes broke out in section four of the Hol Camp in north-eastern Syria on Monday night.
Attacked while performing their duties, the Internal Security Forces retaliated very carefully in order not to harm the women and children in the camp, and launched an operation against ISIS cells in the area where ISIS relatives stay.
Security sources reported that ISIS members used RBG type explosives during the attack, which caused material damage to three military vehicles. The security forces managed to neutralize the ISIS cell and confiscate the weapons used. 
Earlier today, the Internal Security Forces captured numerous ISIS members and a curfew was declared in the district of Hol and in the camp due to the ongoing threat.
According to latest reports, a member of ISIS was killed and many more injured during the armed confrontation that followed last night's attack. The ISIS member killed here was identified as Hesen İdlibi from Idlib. A photo taken at the scene shows him wearing SDF uniform.
Internal Security Forces stated that ISIS members are hiding among families and announced that they had also blockaded the other sections of the camp to prevent a possible flight of the mercenaries.
Hol Camp
The Hol (al-Hawl) Camp is about 40 kilometers east of the canton capital Hesekê in the Iraqi-Syrian border area and is the size of a city. It was built by UNHCR for Iraqi refugees in early 1991 during the Second Gulf War. After being temporarily closed, the camp was reopened in 2003 during the Iraq War.
Since the Syrian Democratic Forces (SDF) defeated ISIS territorial rule in March 2019, the camp has been considered a ticking time bomb and an ISIS hotbed, as it is mainly used to house women and children who previously lived in ISIS-controlled areas.
Hol is home to people from 50 different countries. Despite repeated requests from the Autonomous Government, only very few ISIS women and their children have been taken on by their countries of origin.
At least 127 murders in 2021
Violence in Hol Camp is mainly carried out by mercenaries who have set up their own structures - such as the "religious police" Hisba - and repeatedly commit atrocities against people who do not live up to ISIS standards.
In 2021 there were at least 127 murder cases in Hol. Most of the victims are Iraqi refugees or ISIS defectors.
The total population of the camp is currently around 56,000. More than half of the residents are internally displaced persons from Iraq, most of them children.