Armed attack against a tribal leader and his son in Shaddadi
In Shaddadi in northern Syria, unknown persons have shot the former chairman of the local council of tribes. The man survived seriously injured while his son was killed in the attack.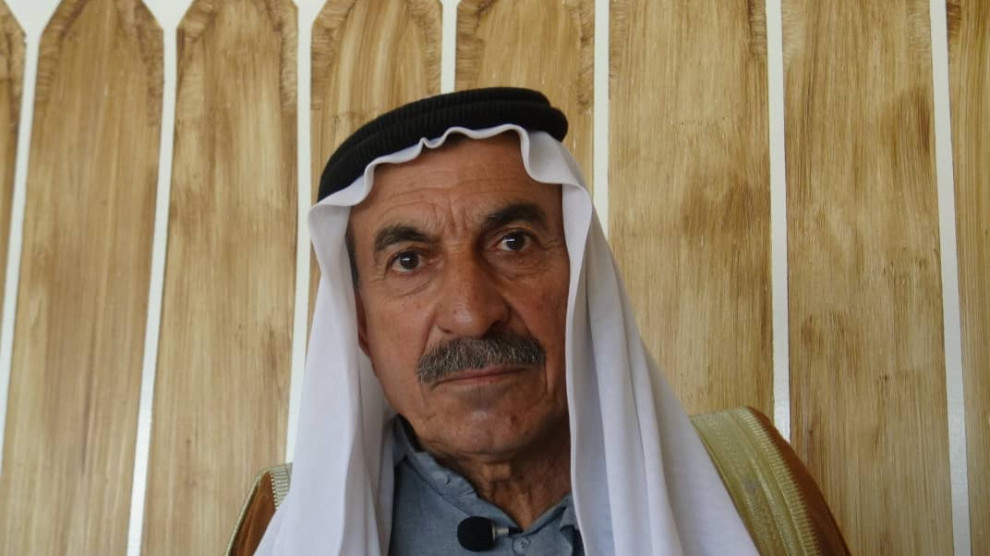 At four o'clock on Monday morning, two unidentified persons on motorcycles carried out an armed attack on Suleiman al-Derwish and his son Ali al-Derwish near Hesekê. Suleiman Al-Derwish is the former chairman of the Tribal Council of Shaddadi and a member of the al-Mehasin tribal association. He was seriously injured in the attack and his son lost his life.
Information on the background of the attack is not yet available. The local security forces have started an investigation into the deadly attack.
Shaddadi is located near the city of Hesekê in northern Syria. Two and a half weeks ago, a motorcycle bomb was discovered and defused in the town in good time. Last night in Hesekê two security forces were injured in a motorcycle bomb attack.
Since the Turkish invasion of northern Syria began on 9 October, Islamist assassins have been activated. The territorial rule of the ISIS ended in spring with the victory of the Syrian Democratic Forces (SDF) in al-Baghouz. However, sleeper cells and the ideas of the Islamist organization still exist. The anti-terror struggle of the SDF has been impaired by the Turkish attack on the region. The autonomous administration of North and East Syria assumes that the attacks aim to expel the local population and fuel conflicts.