Armenian Battalion in Rojava remembers Hrant Dink
Armenian Battalion 'Şehîd Nûbar Ozanyan' remembered Hrant Dink as well as Sakine Cansız, Fidan Doğan and Leyla Şaylemez.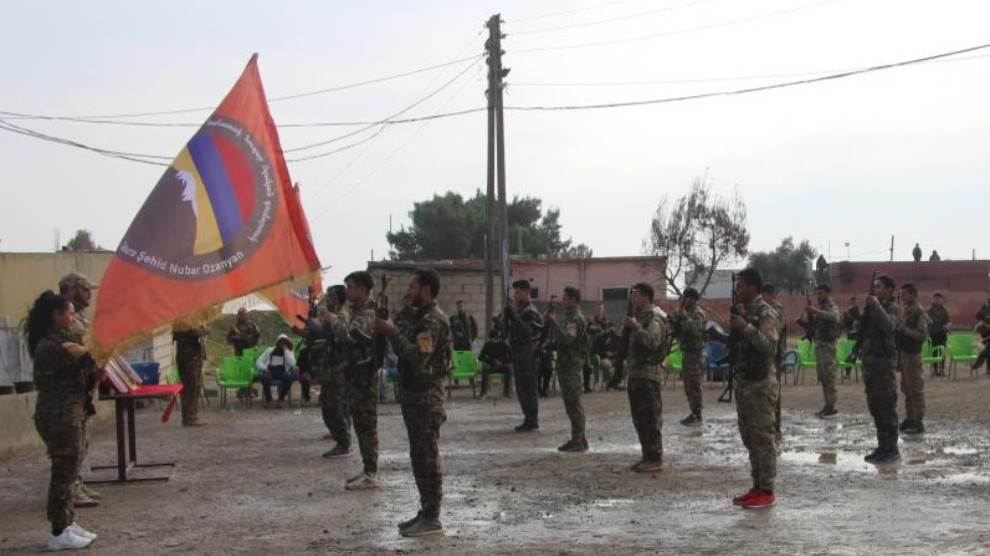 The Armenian Battalion 'Şehîd Nûbar Ozanyan' held a military ceremony paying tribute to Armenian journalist Hrant Dink who was murdered in Turkey 13 years ago.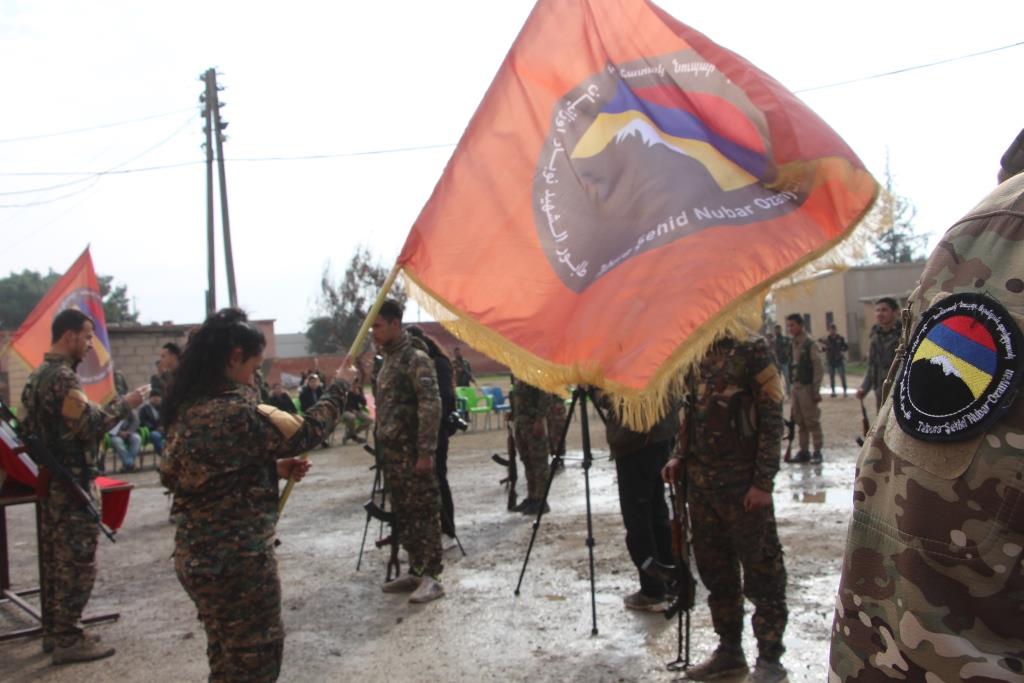 'Şehîd Nûbar Ozanyan' Brigade Commander Nûbar Melkonian spoke in Armenian and Kurdish at the ceremony which began with a minute's silence in memory of those fallen.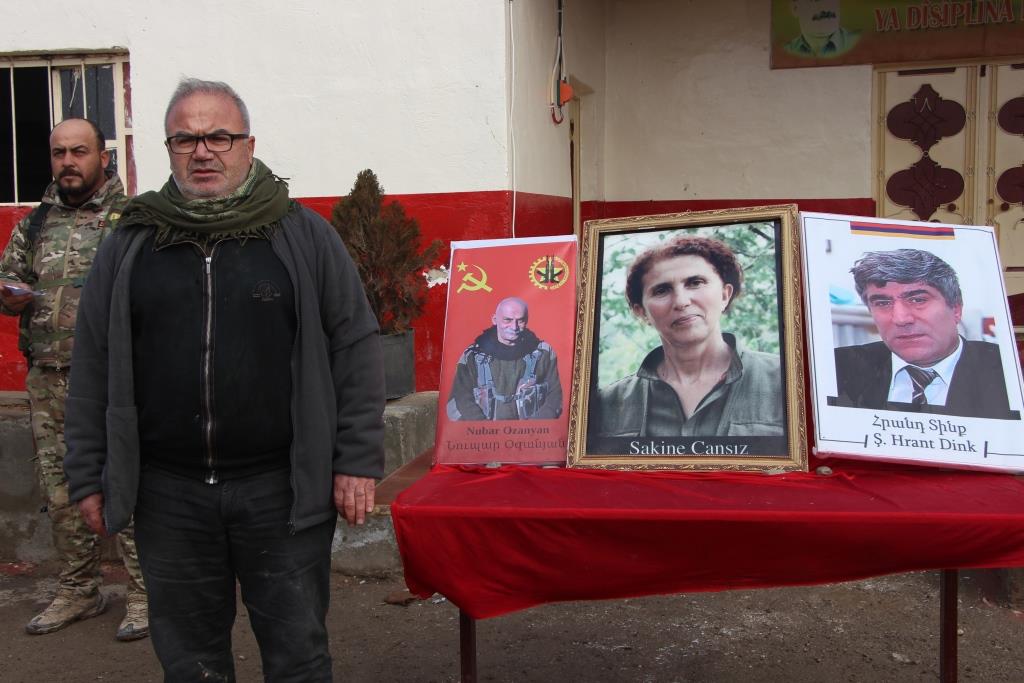 Remembering the Armenian journalist with respect, Melkonian said the following; "Our comrade Hrant Dink was a revolutionary Armenian. He struggled to shed light on the truths behind massacres. Despite all the threats of the Turkish state, he never gave up on his struggle. The Turkish state murdered women politicians Sakine Cansız, Leyla Şaylemez and Fidan Doğan in Paris. Our comrades knew that freedom could not be achieved without paying the price. Our revolutionary comrades never bowed to fascism. We reclaim their path and cause."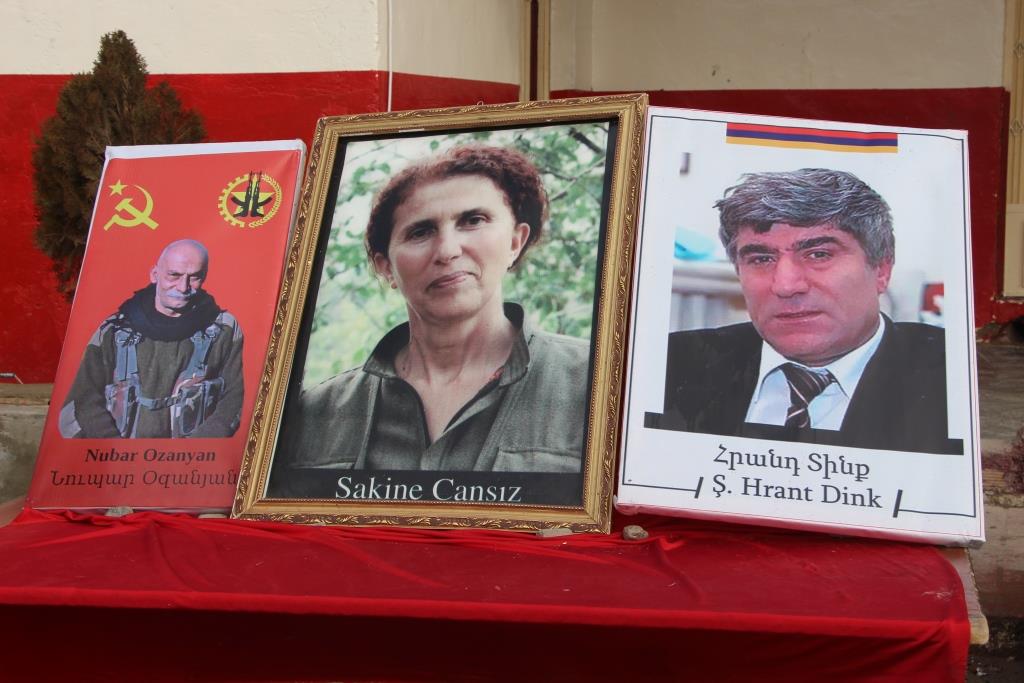 Speaking after, Brigade fighter Sosin Serkîs said; "Hrant Dink was targeted by an attack that targeted all Armenians in his person. We have always taken strength from the struggle and resistance of Hrant Dink. We will avenge Hrant Dink and all our martyrs. We will expel the Turkish state from our lands. We will follow in the footsteps of our martyrs."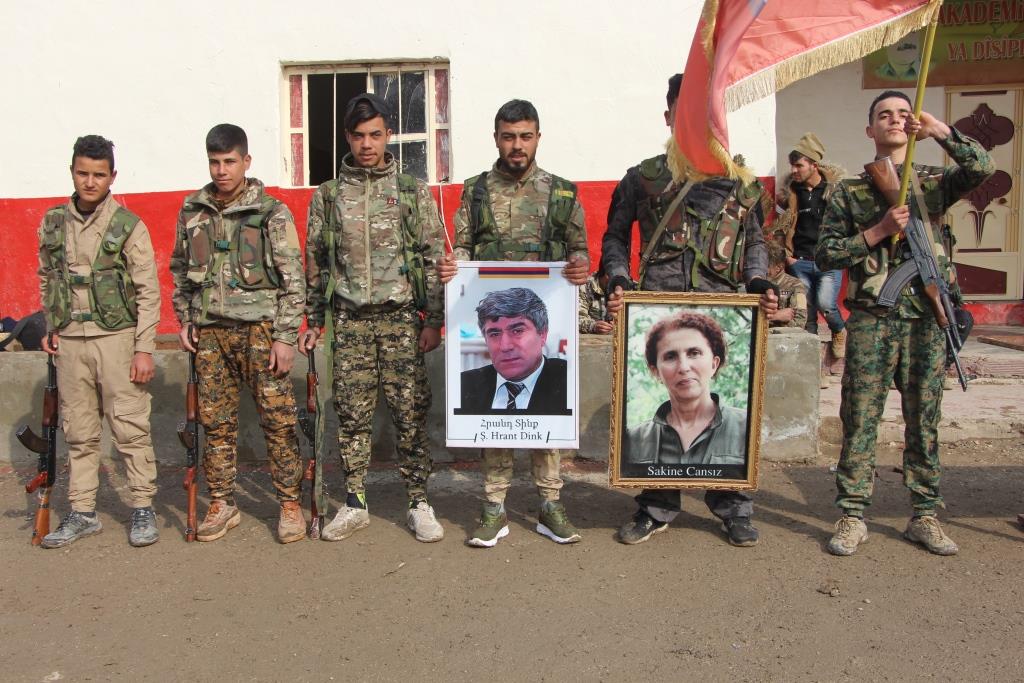 Armenians, who have been in the Northern and Eastern Syrian Federation's defense forces, formed an Armenian-only brigade in 2019.
The brigade was named after Nubar Ozanyan (Orhan Bakirciyan), a TKP/ML TIKKO commander who lost his life fighting against ISIS on 14 August 2017.
The brigade was announced on April 24, on the 104th anniversary of the start of the Armenian Genocide.
RELATED NEWS: