Armenian Community Council calls for increasing the struggle for Öcalan's freedom
Hesekê Canton's Armenian Community Council co-chair drew attention to the fact that isolation is a denial of the existence of the people of Kurdistan and called for increasing the struggle for the freedom of Öcalan.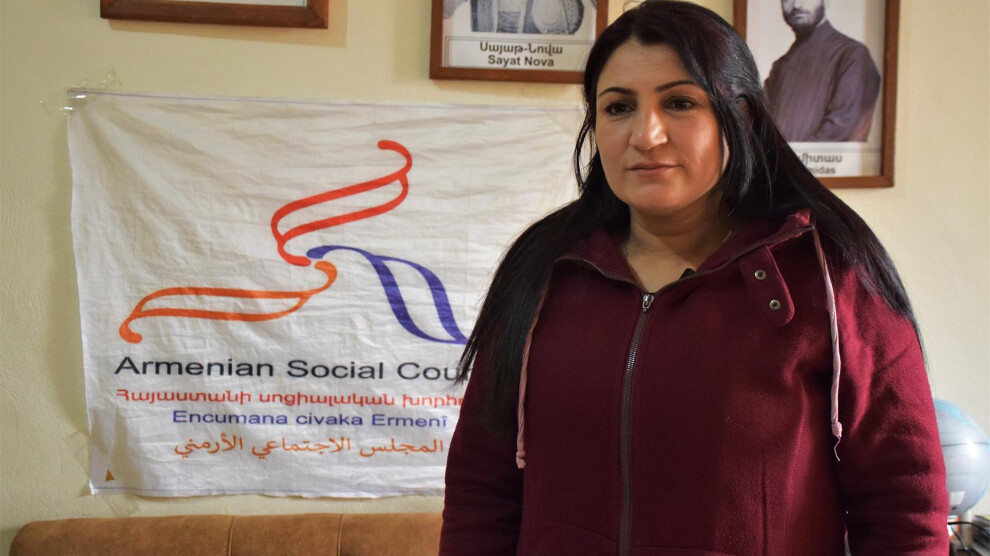 The Turkish state continues to impose an aggravated isolation on Kurdish people's leader Abdullah Öcalan and has extended the ban on visits for a further three months on the grounds of "disciplinary punishment".
Hesekê Canton Armenian Community Council co-chair, Losin Erdemiyan, condemned the inhumane policies and severe isolation against Öcalan.
Erdemiyan told ANHA that the existence of the peoples of Kurdistan in general, and the Kurdish people in particular, is denied and said: "The aim of the heavy isolation imposed on Leader Öcalan is to break the will of the people of Kurdistan."
CPT accepts isolation with its silence
Criticizing the silence of the European Committee for the Prevention of Torture (CPT), Erdemiyan said that this silence is actually an approval of the policies implemented by the Turkish state.
The CPT visited the Imrali prison in September 2022, but Asrın Law Office said in a statement on 29 November that, according to the information they had received, the European delegation did not hold any meetings with Leader Abdullah Öcalan.
Erdemiyan called for all the people of Kurdistan to protest the Turkish policies and continue their actions to break isolation in order to ensure the physical freedom of Leader Öcalan.