Attack injures four children in Shaddadi
Unknown persons have thrown a hand grenade into a group of playing children in the Shaddadi. Four were injured, some of them seriously.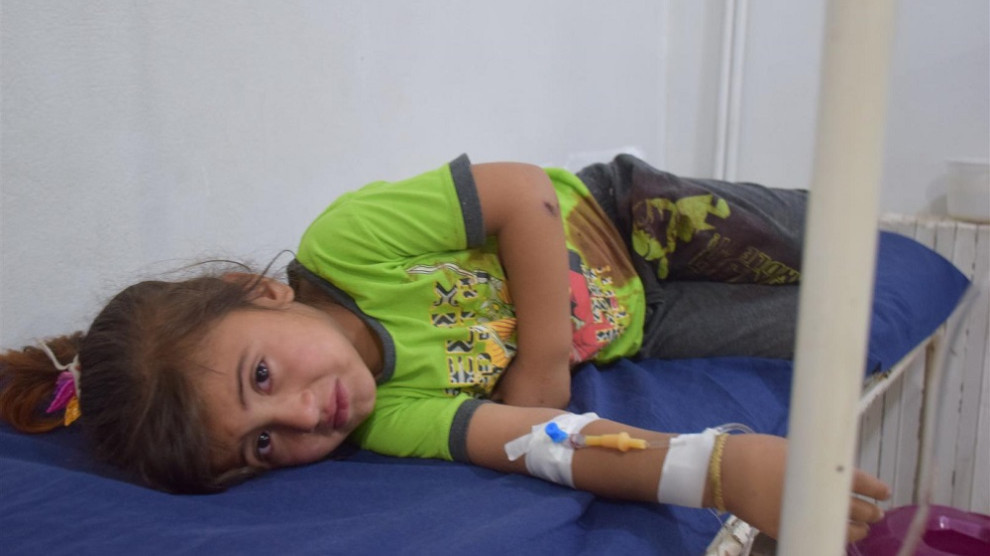 Three children and one teenager were injured in an attack in Shaddadi in northeastern Syria on Thursday. Two unknown persons on a motorcycle threw a hand grenade into the group of minors playing in the street. Three children between the ages of three and six suffered injuries. One 15-year-old was hit by shrapnel on his stomach when the hand grenade detonated, and another shrapnel was lodged in the teenager's head. He is in intensive care.
Residents immediately brought the injured children to the Hikme Hospital in Hesekê, 60 kilometres away. Amina Khader, the mother of the three children aged three, five and six, is in shock. She rules out an attack that was explicitly intended to affect her family. "We are not in conflict with anyone and we demand that the crime be cleared up as soon as possible," said Khader, who is also the aunt of the injured young person. The Internal Security Forces have started an investigation.