Attacks repelled, 23 ISIS members killed in Hajin
ISIS gangs are suffering more blows in the Operation Cizire Storm in Deir ez-Zor region.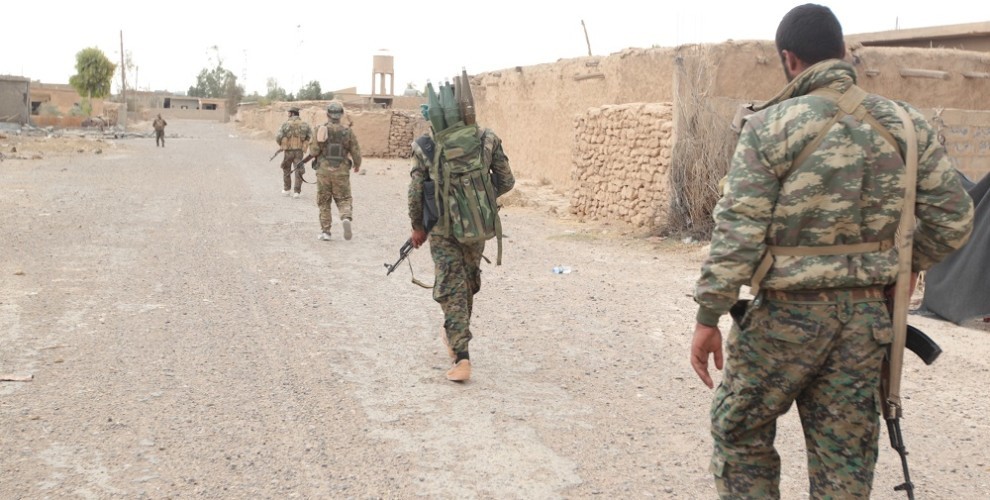 ISIS mercenaries launched a wave of attacks on the positions of Syrian Democratic Forces (SDF) on Hajin front last night in an attempt to prevent the rescue of civilians.
Fierce clashes erupted following the retaliation of SDF fighters.
The attacks were repelled and 23 ISIS members were killed, while a DShK-mounted vehicle and the positions of the ISIS gangs were destroyed.
SDF fighters had rescued a number of civilians in al-Sousse yesterday.