Autonomous Administration Interior Committee announces curfew in Rojava
The Autonomous Administration Interior Committee announced that it will impose a comprehensive curfew in Hesekê Canton for one week and a partial curfew across Northern and Eastern Syria for the security of the region.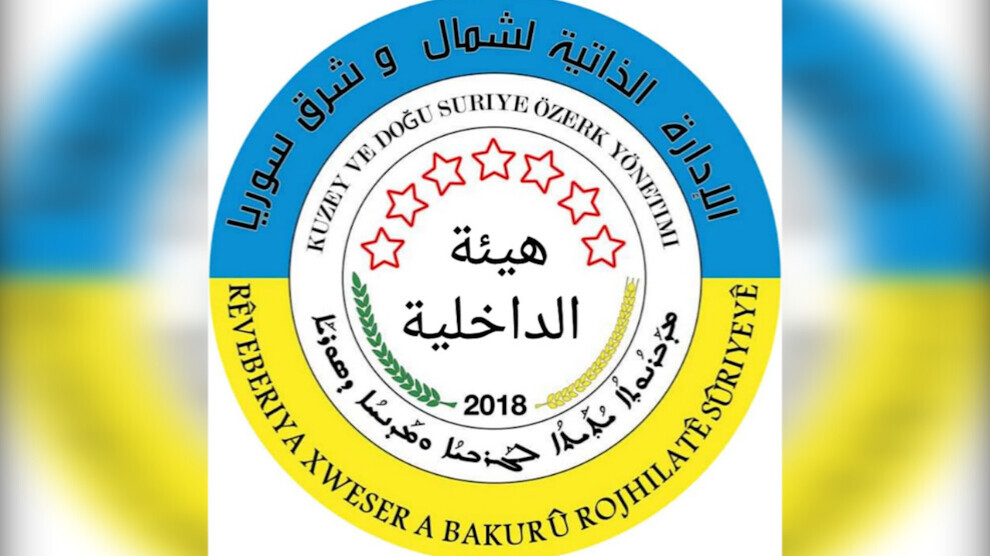 The Autonomous Administration Internal Affairs Committee announced that it has imposed a one-week curfew throughout the region for the security of the region. According to the statement, a wide-ranging curfew will be imposed in the Hesekê Canton between January 24 and 31, and a curfew will be implemented in other cities of Northern and Eastern Syria from 6 pm in the evening to 6 am in the morning.
The statement said: "The Turkish state could not achieve its goals of undermining the security and stability of the Northern and Eastern Syria Autonomous Administration, therefore it once again supported ISIS for its treacherous aims such as undermining the Autonomous Administration and its gains.
However, the resistance of the SDF and the heroic Internal Security Forces foiled this attack on the people and components of Northern and Eastern Syria, defeating the invading Turkish state's goal. With this effort, the Turkish state has proven once again that it poses a great threat to the security of the region and the world, and that it has the Islamic State mentality."
The Northern and Eastern Syria Autonomous Region Internal Affairs Commission added that it had declared "a general internal and external curfew in Hesekê for up to one week. The curfew will begin on January 24 and will end on January 31. Only service establishments with a different nature (such as bakeries, mills, health centers, fuel and municipalities) will be working. There will be a partial curfew in other cities of Northern and Eastern Syria and it will continue from 6 pm to 6 am.
Transportation between cities will also be affected by the curfew. We call on our people to adhere to these regulations so that our forces can undertake the task of maintaining security and stability in the region, in order to ensure security in Northern and Eastern Syria.
We wish our forces continued success."