Autonomous Administration: Turkey is directly linked to ISIS prison attack in Hesekê
The Autonomous Administration of North and East Syria said that the Turkish state was directly linked to the ISIS attack on Hesekê and added, "The attack was part of a well-organized plan."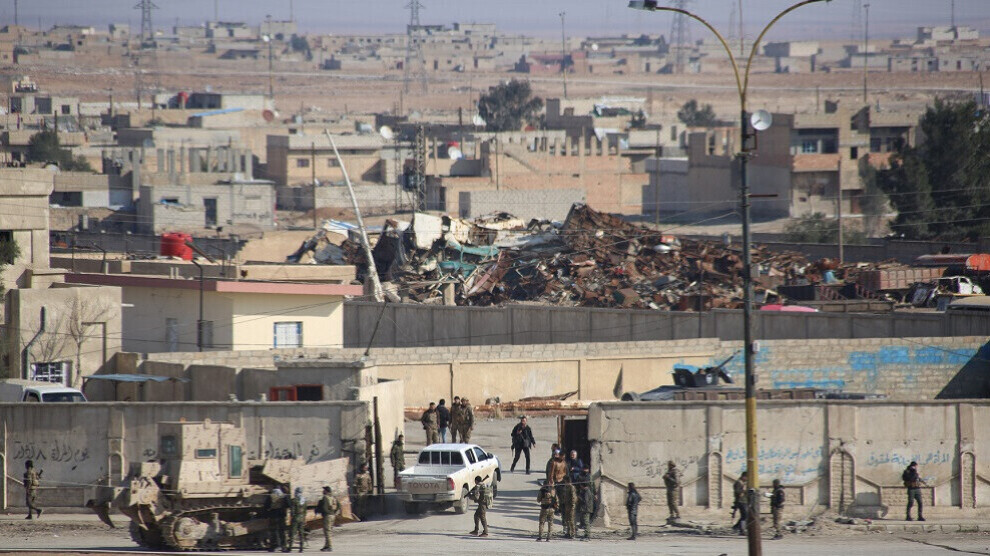 In a written statement concerning the ISIS attack against the Sinaa Prison on January 20, the Autonomous Administration of North and East Syria (AANES) pointed out that "according to reliable information," the Turkish state was directly linked to this attack.
"After the military wipe-out of ISIS in Baxoz on March 23, 2019, we have frequently addressed the danger of ISIS cells, their detainees and families. However, the international community keeps ignoring the issue. Many states want to restrict the case to our regions. This is wrong and ISIS poses a danger to the entire region. This attitude puts the military gains the SDF has achieved through the coordination of the International Coalition into jeopardy," the AANES statement released on Tuesday said.
"The attack on the Sinaa Prison in Hesekê's Xiwêran (Gweiran) neighborhood, where ISIS members are held, was a planned attack which had a broader purpose. The Turkish state had a direct engagement with the ISIS attack. According to documented information, the Turkish state is trying to resurrect ISIS in a bid to destroy the security of the region and the gains achieved. International cooperation must endure in order to eliminate ISIS, particularly with the Syrian Democratic Forces. The attack on the prison in Hesekê was foiled by the resistance forces that heroically protect the region, Syria and the whole world from terrorism. Victory has been achieved, yet military forces must act carefully for the protection of civilians and the infrastructure of the region. We commemorate our heroic martyrs with respect and wish the injured a quick recovery. The international community should call the Turkish state to account since it is behind the attack. Otherwise, ISIS will continue to cause chaos by targeting everyone," the statement added.