Autonomous Administration warns of danger of ISIS reorganising
The Autonomous Administration warned of the dangers of the Turkish threats to the north and east of Syria, where thousands of extremists are held in the camps.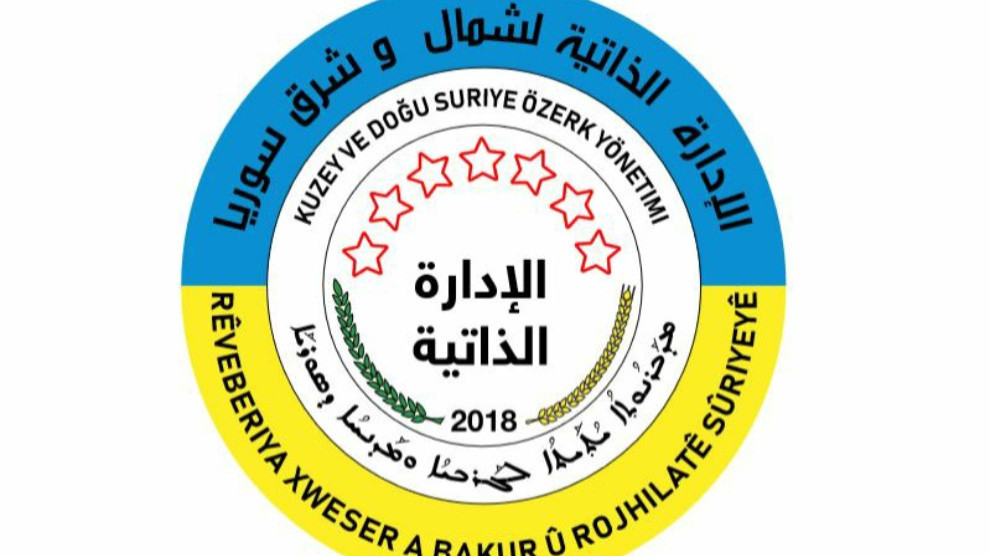 The Social Affairs and Work Body of the Autonomous Administration of Northern and Eastern Syria and the Office of the Displaced, Refugees and Migrants Affairs warned of the dangers of the Turkish threats to the north and east of Syria, where thousands of extremists are held in the camps.
The statement said that the area will be difficult to control. The statement added: "It has become clear that the security and safety provided by the people of Northern and Eastern Syria under the Democratic Autonomous Administration was achieved with great sacrifices and through the defense of these regions and the fight against the most powerful terrorist organizations represented by ISIS and its partners." 
The Administration, recalled the statement, "managed to shelter hundreds of thousands of displaced people fleeing the internal war in Syria and provided them with food, clothing, and accomodation. As well as with the internal refugees the Autonomous Administration also had to deal with thousands of immigrants from neighboring Iraq."
The statement added: "Thousands of fighters of ISIS and their families, children and women are looked after by the Syrian Democratic Forces for shelter in al-Hol camp, which is considered one of the largest and most dangerous camps in the Middle East in the world."
According to the latest official statistics, the camp hosts 71,658 displaced persons and refugees from different nationalities of more than 60 countries.
30,890 people are Iraqi refugees (for a total of 8,756 Iraqi families), 30,314 are displaced Syrians (8,906 Syrian families). 10,454 are people from around the world. 
The latter includes 3,295 families of ISIS who are proving to represent a danger as big as the fighters held in the detention centers of the Syrian Democratic Forces. 
"The camp, - said the statement - which is considered by many a timebomb, witnesses daily incidents of killing, stabbing and burning and represents a threat to humanitarian organizations and security and administrative bodies based on the camp."
The statement added: "Should Erdogan invade the areas governed by the Automous Administration, chaos will spread and the region will be difficult to control."
In al-Hol camp, ISIS will be able to reorganize its cards, warned the Autonomous Administration and "will be able to begin a new phase in its organisation". For this the statement called on "the international community to assume its responsibilities. We reiterate our appeal to all parties concerned with the Syrian affairs to assume their moral, humanitarian and human rights responsibilities which include repatriate foreign nationals and families to their countries of origin. There is a need to establish an international tribunal in Northern and Eastern Syria to try members of the ISIS terrorist organization in accordance with international laws and human rights principles."