Catalan parliamentary delegation on solidarity visit to Rojava
The Catalan MP Ruben Wagensberg, together with other members of parliament, travelled to northern and eastern Syria on a solidarity visit.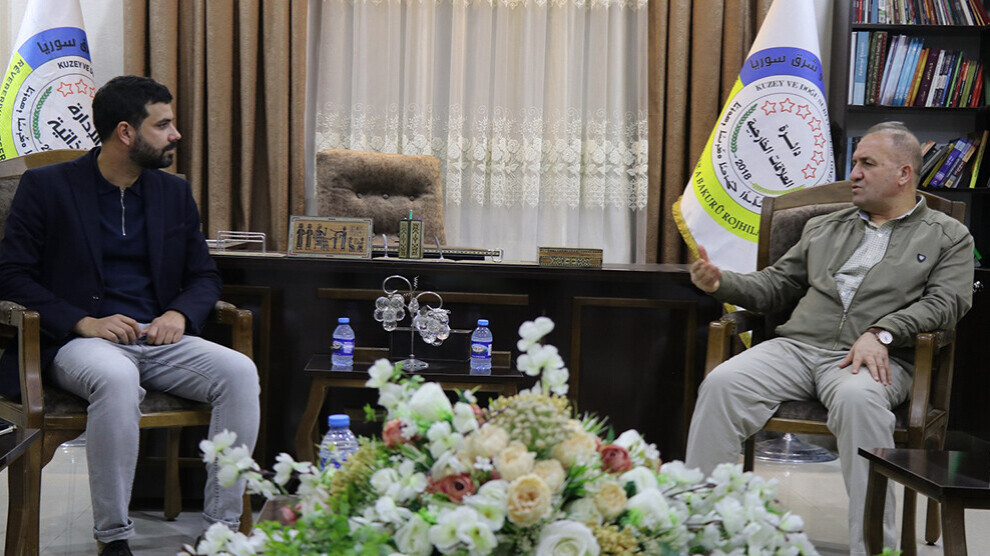 A Catalan parliamentary delegation chaired by MP Ruben Wagensberg has travelled to northern-eastern Syria. "We came here to show our solidarity with the peoples of the region and AANES," Wagensberg said in Qamishlo on Saturday. He and other members of the Catalan parliament had met with Foreign Affairs Commissioner Bedran Çiya Kurd and other representatives of AANES (Autonomous Administration of North and East Syria) in the foreign affairs department of the self-government.
Wagensberg said that it was important for the delegation to show its support, especially under the impression of military actions contrary to international law and Turkey's threatened war against northern and eastern Syria. "Especially because we see that the aggression of the Turkish state against the autonomous administration and the population in the region is completely unfounded and unjustified," the politician stressed. He hoped that this message would also reach the West, that it would be understood and that political consequences would finally be drawn.
Bedran Çiya Kurd welcomed the visit of the delegation from Catalonia as a "valuable gesture" and gave a basic overview of the extent of the wave of attacks by the Turkish state in AANES so far. The Catalan MPs spoke in favour of visiting the bombed areas in person. Kurd assured support and accompaniment.
Since 19 November, Turkey has been bombing targeted infrastructure and civilian facilities in northern Syria. Among others, a Covid hospital, schools and electricity plants were attacked, killing at least 13 civilians and 20 members of the Syrian Democratic Forces (SDF). Dozens of Syrian regime soldiers were also killed as a result of the ongoing attacks.