Clashes in Idlib left 70 dead among regime and mercenaries
Violent clashes between the regime soldiers and mercenary groups supported by the occupying Turkish state have been reported in Idlib, southern Syria. At least 70 people have been killed in the last 24 hours.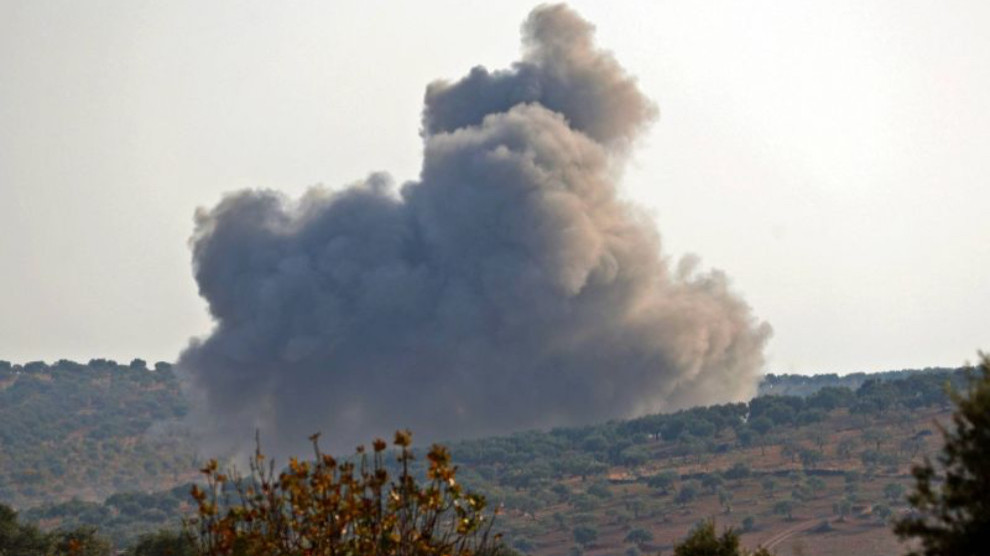 According to the Syrian Human Rights Observatory, 36 people belonging to the regime forces and 33 people belonging to the mercenary groups linked to Turkey were killed in clashes in Idlib.
"It has been the most violent conflict in the province of Idlib since the ceasefire came into force," Rami Abdul Rahman, director of the Observatory, told AFP.
Heavy columns of smoke were seen in the region of Murat El on Sunday. According to the Observatory, regime forces launched an attack on a sector in the southeast of Idlib, where mercenary groups had taken control of four villages on Saturday. Abdul Rahman said that the regime forces completely regained control of the villages and that clashes continued.
The province of Idlib, is under control of the Al Qaeda and Turkey-backed Tahrir El Şam. In this region, some areas from neighboring Aleppo, Hama and Latakia are still out of regime control. However, mercenary groups are increasingly weaker.
Despite the ceasefire announced on 31 August, clashes and bombings have increased in the region in recent weeks.
Syrian President Bashar al-Assad, who made his first visit to the areas controlled by the regime in Idlib on 22 October, stated that the Idlib battle was key to ending the war.