Communes distribute vegetable packages in Aleppo
In the Kurdish neighborhoods of Sheikh Maqsoud and Ashrafiyah in Aleppo there is a curfew due to the coronavirus pandemic. The people's communes are responsible for supplying the inhabitants with food outside of limited shop opening hours.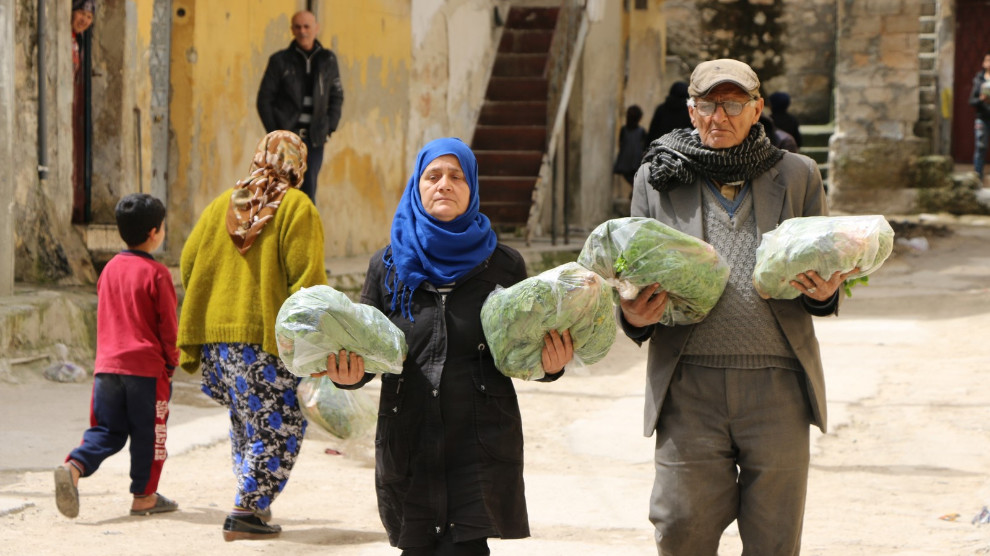 Since 23 March, a curfew has been in force in the autonomous region of northern and eastern Syria to prevent the introduction of the novel coronavirus. Travel between cities within the region is prohibited.
There is also a curfew in Sheikh Maqsoud and Ashrafiyah, two Kurdish neighborhoods in the northern Syrian governorate of Aleppo. As in the autonomous region, workers in the health, safety, cleaning, pharmacies, bakeries, grocery stores, petrol stations and media are exempt from the ban. They can move around freely with a pass issued by the self-governing municipalities. However, shops are only open to a limited extent.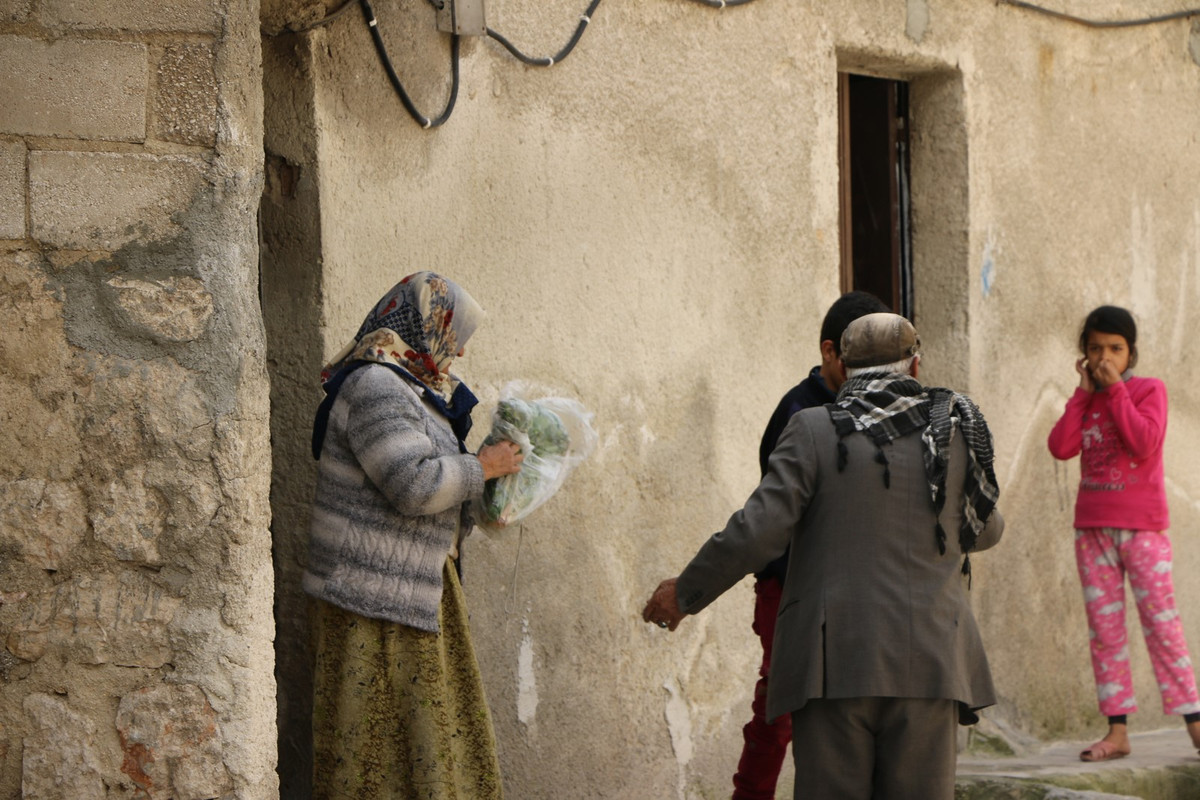 Outside these special times, the food requirements of the residents are covered by committees of the local authorities and the communes. Within this framework, around 19,000 vegetable packages have so far been distributed to families. Meanwhile, the pandemic intervention teams are disinfecting the streets and squares in the neighbourhoods almost around the clock. The distribution of cleaning and disinfection products to all households is also planned for Monday. According to Rûken Temo of Xalid Fecir Hospital in Sheikh Maqsoud, no Covid-19 infections are known to exist in either district.