Coronavirus cases in northeast Syria on the rise
In the autonomous region of North-East Syria, the number of confirmed coronavirus infections has increased to 204. One person infected with the corona virus has died. In total there are eleven pandemic deaths.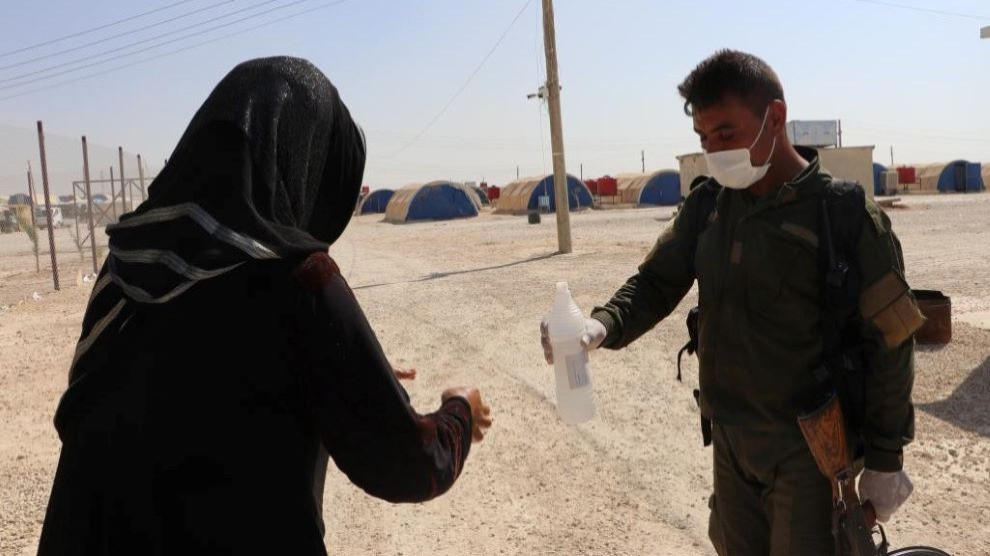 According to the co-chair of the Health Committee of the Autonomous Administration of North and East Syria, Ciwan Mistefa, 22 new coronavirus infections were confirmed by Sunday morning. In Hesekê, an 83-year-old man suffering from COVID-19 has died. Four infected persons are considered to have recovered within the last 24 hours.
According to this, five more cases of infection were confirmed in Hesekê, seven in Qamişlo, four in Dêrik, one in Rimêlan and five in Şehba. The total number of infection cases in north-east Syria is 204 and the number of deaths is eleven. A total of 21 people have recovered.
The government in Damascus lists 1593confirmed infections and 60 deaths in the areas it controls as of Saturday evening.