Decentralized self-government as a model in Northern and Eastern Syria
The deputy co-chair of the ecological and municipal Autonomous Administration, Bêrîvan Omer, explains that the process of raising awareness and democratization is still progressing slowly in Rojava.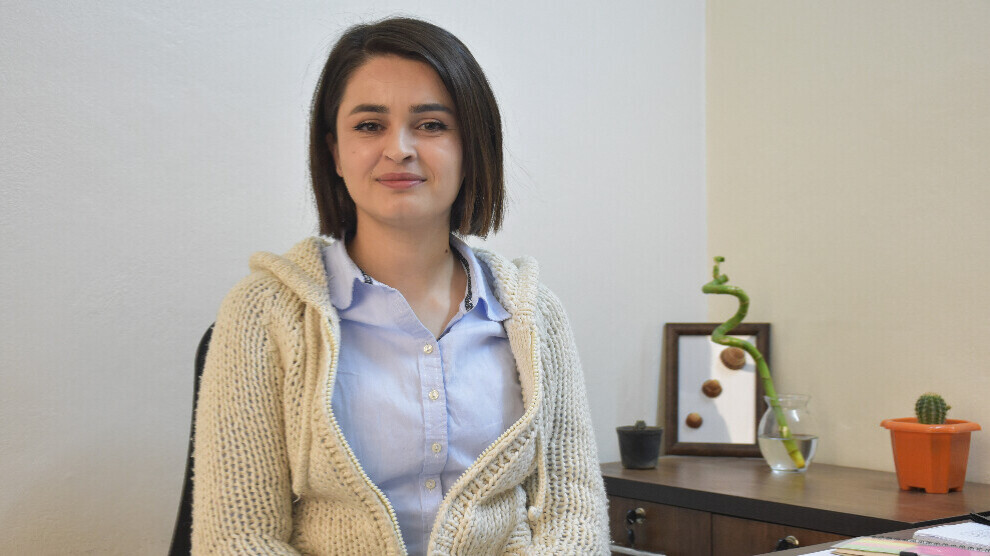 The Rojava revolution represents an important step towards overcoming centralized state structures. A system of ecological and communal Autonomous Administration was set up as part of the democratization of the region. Local self-government is a grassroots democratic model for representing all identities according to their needs. However, the transformation from a life characterized by dictatorship to an organization characterized by participation and self-determination is rocky.
Ecological local self-government in 142 places
The ecological local self-government has 11,000 members and deals with the services in 142 local governments in Northern and Eastern Syria in 47 committees. Bêrîvan Omer is the deputy co-chair of the institution in the Jazira region.
She tells ANF the history of her institution: "It was necessary to develop an answer to the needs of the population. A committee was established at the end of 2012. In 2013, local self-government was proclaimed. The people who represent the population had to be elected by the population from the population. The 2015 elections created the Council of Local Self-Governments. First, three city councils and three councils were proclaimed."
The system has been revised
After the first experiences, with the 2018 elections, the system of ecological and municipal self-government was further organized, said Omer, adding: "The municipal authorities were connected to the councils. This was a new system, and whether you wanted it or not, problems arose. Creating a new system, implementing a change, understanding the system, grasping it and putting it into practice was quite difficult.
The scheme of the system was clear, but there were question marks about how it should be implemented. We struggled because people expected answers from us about how they should participate in this administration, how they would be represented and how they could communicate with us. It is slowly trying to achieve this system and make it a culture."
The natural responsibility of the population
Omer underlined that this process is still ongoing and added: "There has been a lot of development since 2012, but we cannot say that we have fully succeeded in fully implementing the system of ecological and local self-government.
We are still struggling to even meet our daily needs. It was not as easy to implement our system as we wished. One of the simplest examples is this: a tree is planted, a few days later it is uprooted or damaged. We have not yet created sufficient awareness and sufficient education among the population. Of course, compared to the past, the mechanisms of population education and protection have improved, but this is not enough.
Not even in terms of cleanliness did we reach the desired level. We have massive problems there. Some things take time. We must all shoulder the responsibility together, whether self-government, local government or the people."