Demo in Shehba against Turkish occupation and crimes
Shehba people called on international organisations to do their part to end Turkish occupation.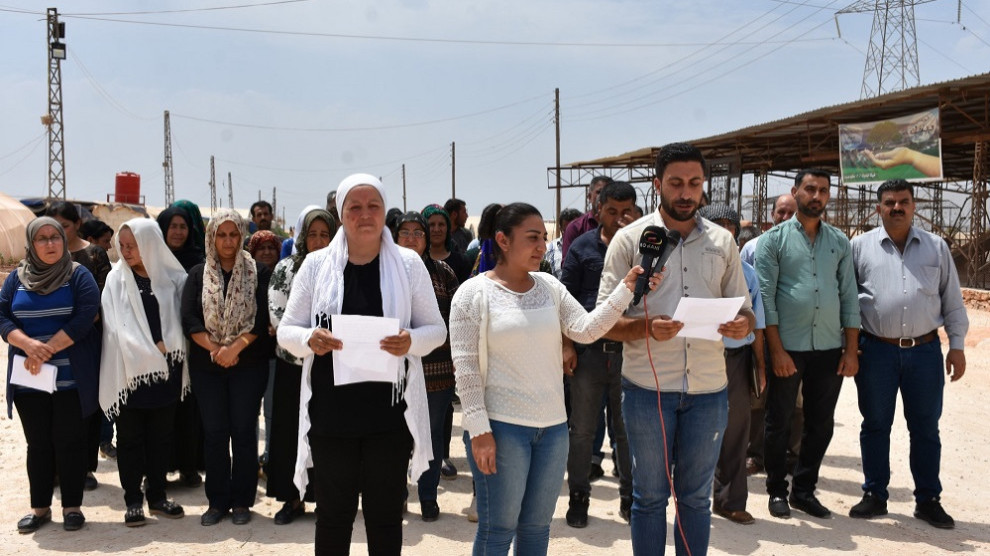 Having occupied Afrin and many other territories in Syria, the Turkish state forces are committing crimes against humanity and displaced the local people amid never-ending attacks.
Democratic civil society organizations in Shehba Canton staged a demonstration at Serdem Camp in protest at the occupation, genocidal attacks and annihilation campaign of the Turkish state.
The press statement read by Gulê Cafer and Zinar Elûş highlighted the financial problems experienced by the people because of the war in the country ongoing for 10 years.
Denouncing the Turkish state's role in the displacement of civilian population and continuation of the war, the press statement pointed out the crimes perpetrated by the Turkish state in Afrin.
The statement called on international human rights organisations to take action against Turkey's crimes and to put pressure for their withdrawal from the occupied territories.