Displaced people in Ain Issa wait for humanitarian aid
The Civil Council of Ain Issa appeals to international organisations to take measures to help meet the immediate basic needs of those displaced by the Turkish aggression.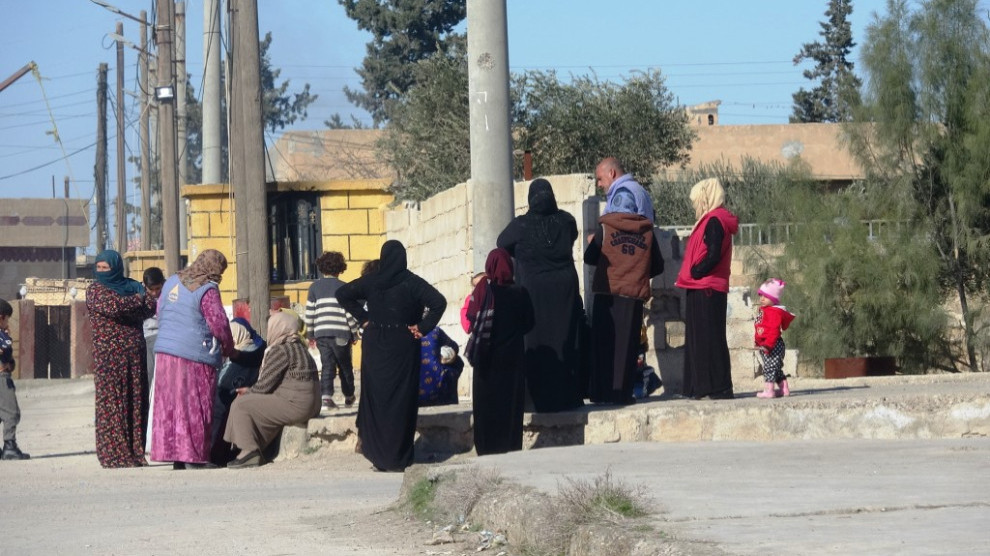 Turkey's war of aggression against northern Syria, which started on October 9, 2019, has triggered a mass exodus. More than 300,000 people have been driven from their residential areas affected by the aggression by the invasion, which is contrary to international law and supported by Islamist militias and mercenaries. Many people have been accommodated in tent camps set up by the Autonomous Administration of North and East Syria and the Kurdish Red Crescent (Heyva Sor a Kurdistanê). However, countless displaced people still seek shelter in schools and public buildings that have been converted into emergency shelters.
In the northern Syrian city of Ain Issa, according to official figures, some 1,000 displaced persons have arrived. However, the exact number is unclear, as the people seeking protection have settled in villages spread over a large rural area. Many people are staying with relatives. The census of IDPs is therefore proving difficult but is expected to be completed in the near future.
Meanwhile, the Civil Council of Ain Issa is continuing its efforts to meet at least the basic needs of those seeking protection. No help from international aid organisations is being received, as almost all humanitarian organisations ceased their work at the beginning of the Turkish aggression in Northern Syria and evacuated their staff.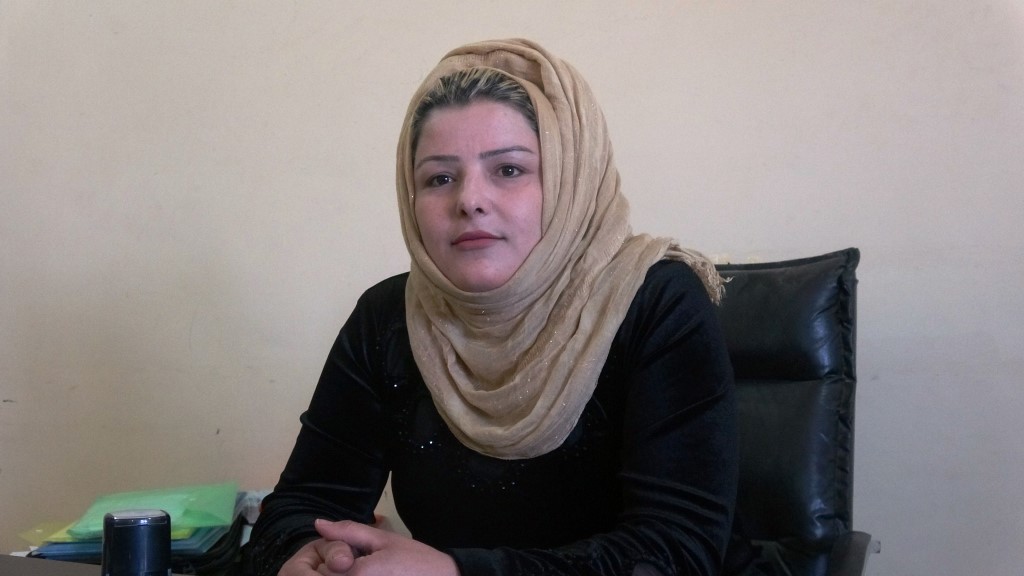 According to Abir Himmedi, co-chair of the Council of Ain Issa, drinking water and 200 litres of heating oil were distributed to the families registered so far. In addition, children under 15 years of age were provided with clothing.
"These people have had nothing since they fled. They had to leave everything behind. Only the clothes that they wore on the day of their escape have remained with them. Our capacities are limited".
Himmedi urgently appeals to international organisations to take necessary measures to help meet the immediate basic needs of the affected refugees. "The displaced people need medical, logistical and humanitarian aid. Otherwise, a humanitarian disaster will be unavoidable."