DKP/Birlik fighter Ceren Güneş martyred in Rojava
Güneş was fighting in Rojava for the past four years as a part of the revolution.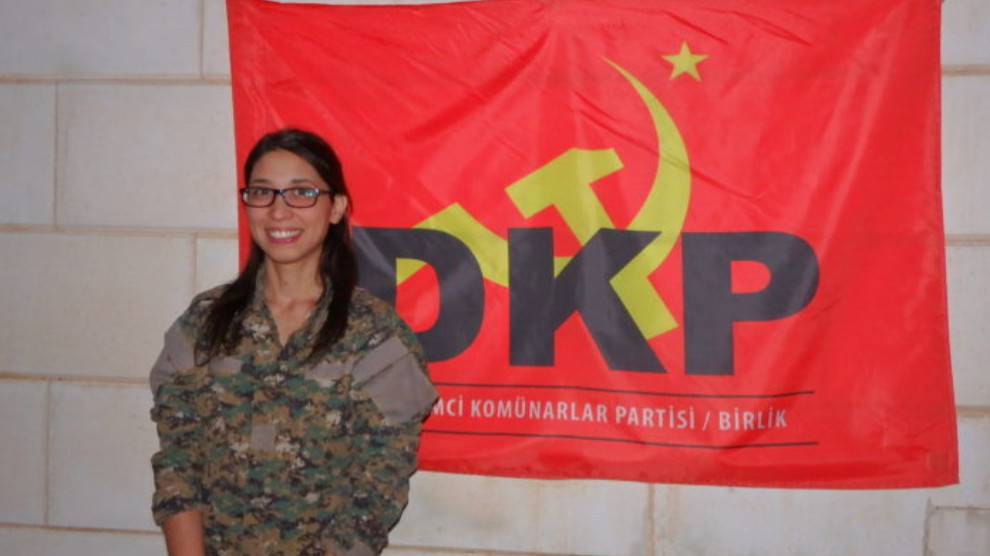 Revolutionary Communards Party/Unity (DKP/Birlik) announced the martyrdom of their member Ceren Güneş (Özge Aydın) in the resistance against Turkish invasion.
According to the statement, Güneş fell a martyr resisting on the Serêkaniyê-Til Temir frontline on November 3rd.
According to the statement, Ceren Güneş, born into a Turkish family in the Muğla province, rejected the career and opportunities offered her by the order and adopted a revolutionary stand.
DKP/Birlik said that Güneş took her part in all the battle fronts for the past four years, adding; "She joined the battle for Manbij and served as a commander in the International Freedom Battalion (IFB) in the Raqqa battle. On the Raqqa front, she commanded the fiercest battles with great courage as ISIS attacked three times to bring down the IFB headquarters."
The statement ended with the following remarks; "She did not come to these lands to die but she never hesitated to challenge death. She came here pursuing her great dreams. She came to carry the revolutionary and militant accumulation against Turkish fascism. Death will not stop her march. The youth of Turkey will make the ideals of this brave revolutionary woman come true."