Dozens dead among invaders in Serêkaniyê
The Turkish state and its ISIS-al-Nusra mercenaries have been bombing many of the villages surrounding Serêkaniyê with howitzers, tanks and drones.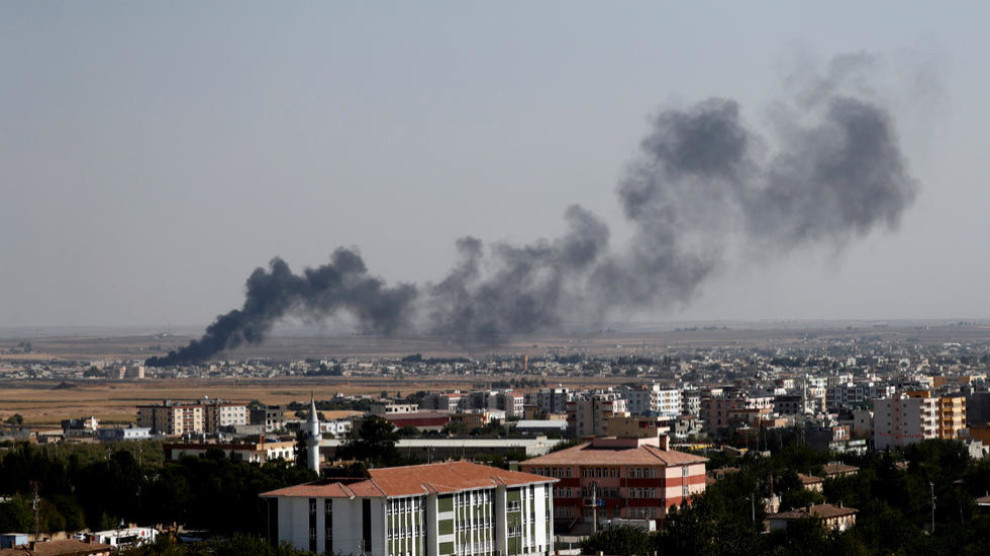 The villages of Midbaxa, Mezrexa Mala Hemdoş, Dawudiye, Dirdara, Mubarekiye, Mirekis and Sikkeriye in Zirgan, district of Serêkaniyê, have been under attack by the invaders since Sunday night.
In addition to howitzer, unmanned aerial vehicles and tanks are used in the attacks.
In the village of Mubarekiye, 24 mercenaries were killed as a result of the SDF fighters strong response to the attacks, and two vehicles used in the attacks were destroyed.
Clashes were reported in other villages and losses were reported among the ranks of the occupiers, although it could not be established exactly how many mercenaries were killed. 
This morning, while the invading forces were trying to enter the village of Midbaxa, they  were forced to retreat and suffered losses when they met with the resistance of the SDF fighters.
At the same time, an attack took place in the villages of Sali and Til Qertel. Clashes are reported in these areas.
Since the weekend there have also been clashes in the village of Babylon Xêr. On Sunday, another Turkish army tank, was destroyed and personnel died.