Escape attempt of ISIS jihadists from Hol Camp thwarted
An escape attempt by ISIS women of Russian origin and their children from Hol Camp in northeast Syria has been thwarted by security forces. The jihadists apparently tried to escape with the help of people from Turkey.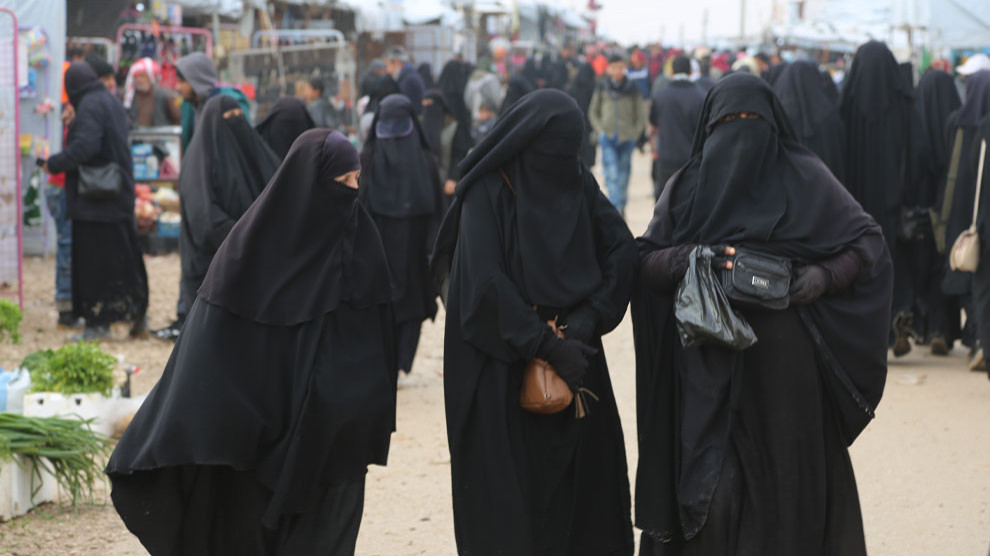 Once again, an escape attempt by ISIS jihadists from the Hol Camp near Hesekê in northeast Syria was prevented. The five Russian-born women and their seven children were arrested by internal security forces during their outbreak attempt last night. When questioned, they stated that their escape had been organised by Turkey and that their accommodations there had been ready for about a month. The security forces suspect the Turkish secret service MIT as the mastermind. The person who helped the women on site is being searched for.
Two weeks ago, two escape attempts by ISIS jihadists had been thwarted in the Hol Camp. In one case a Chechen and an Uzbek woman with two children had tried to escape in a water tanker. It later became known that the driver was a local United Nations employee.
In mid-July, the Turkish secret service MIT had removed a Moldovan jihadist interned in Hol and her children from the camp and handed them over to Moldova. The highly dangerous jihadist belonged to the militia "Hisba", responsible for many murders in the name of the ISIS. The "rescue operation", according to a report by the Turkish official news agency AA, took place at the request of the Moldovan government. It remains unclear why the Southeast European country turned to NATO partner Turkey to free an ISIS member from coalition custody instead of lobbying the autonomous administration of North and East Syria for the return of the woman and her four children.
Hol Camp
The Hol Camp consists of eight areas. In areas one, two and three are people from Mosul who fled from the ISIS in 2014. Area four houses Syrian internally displaced persons. In areas five, six and seven, ISIS jihadists and their relatives are detained and the families of the foreign jihadists are held in the area "Muhajarad" (Emigrants).
Currently, Hol is home to about 65,000 people. The tent city was built by the UNHCR for Iraqi refugees at the beginning of 1991 during the Second Gulf War. After it was closed in the meantime, the camp was reopened during the Iraq war in 2003. Since the dismantling of the ISIS' territorial rule in spring 2019, it is mainly used to house women and children who previously lived in areas under ISIS control.
RELATED NEWS: