Federation of disabled war veterans opened in Qamishlo
22,000 people have suffered permanent damage in the fight against the ISIS and in defense against the Turkish attacks.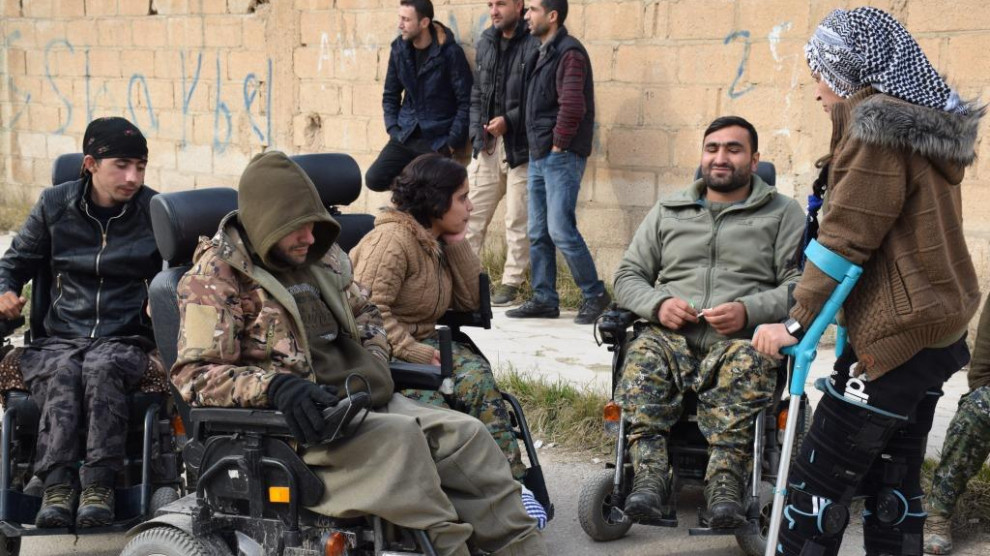 The Federation of Disabled War Veterans of North and East Syria has established a central office in Qamishlo. The centre in the Erbewiyê neighborhood houses offices for education, organisation, discipline, diplomatic relations and other issues.
The opening ceremony was attended by members of the Council of Martyrs' Families, representatives of various Kurdish, Arab and Syriac parties and institutions as well as individuals, intellectuals and lawyers.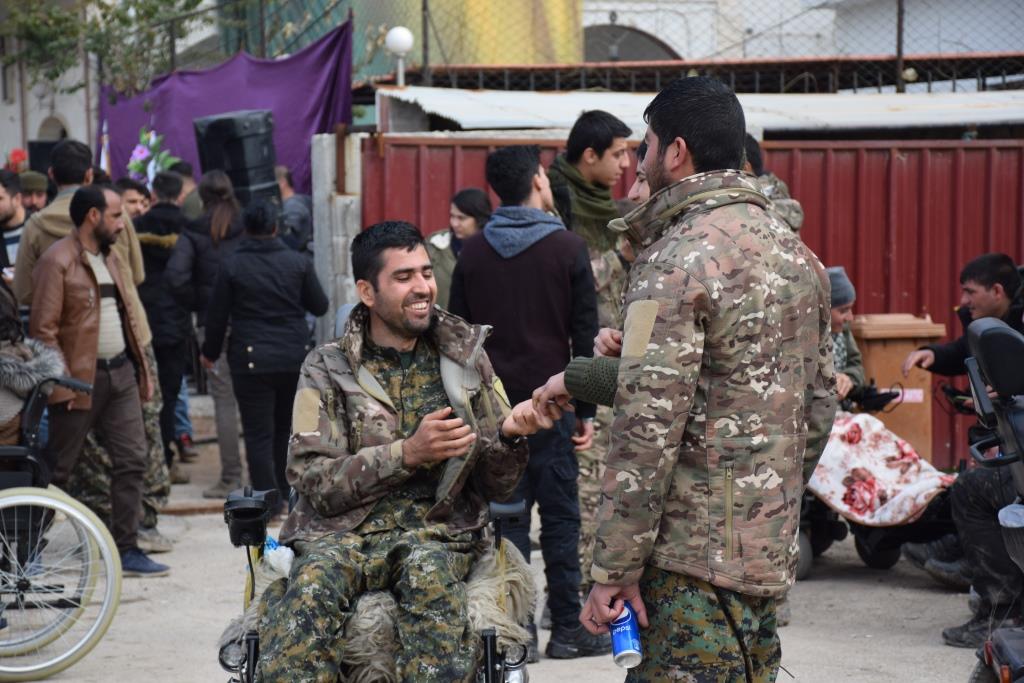 Co-chair of the Federation, Agid Ibrahim told ANHA that the centre will provide health care and all other needs for the disabled war veterans. One focus of the Centre is the integration of the for the disabled war veterans into the work of the institutions in Northern and Eastern Syria.
In the struggle against the ISIS and in the resistance against the occupying attacks of Turkey, 22,000 people in northern and eastern Syria have suffered permanent damage.