Fight against pandemic and invasion in Ain Issa
The Social Defence Forces (HPC) in Ain Issa are fighting around the clock on two fronts against the spread of the corona virus and Turkish attacks.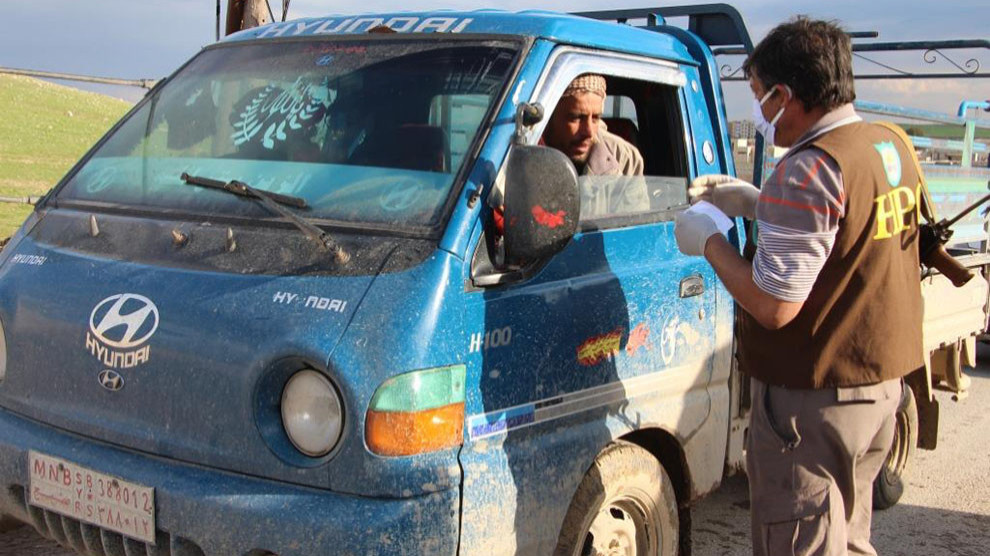 To prevent the spread of the Covid-19 pandemic in northern and eastern Syria, a curfew was imposed on 23 March until further notice. The autonomous administration is using all its means to protect the population from the pandemic. Meanwhile, Turkish attacks on the region continue unabated and resistance to them is also continuing.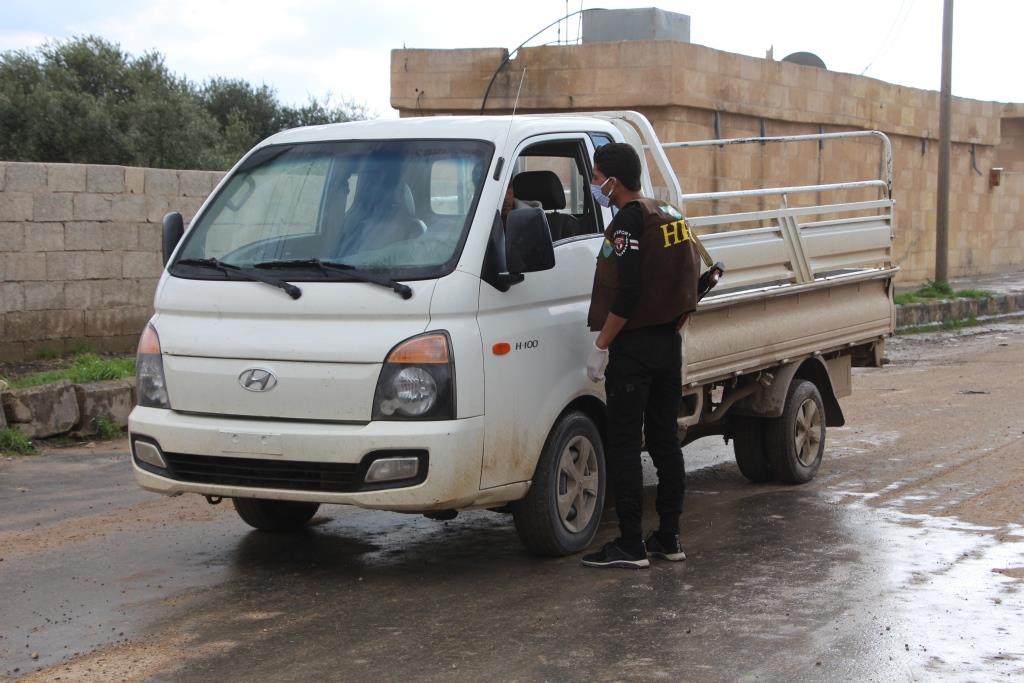 An important force for the protection of districts and cities is the Social Defense Forces (HPC). They are under the control of the grassroots council structures and are primarily responsible for protecting their own neighbourhoods. During the pandemic, they have other new tasks. In Ain Issa, only hospitals, pharmacies, the local administration and some grocery stores are still open. The entire town is being disinfected.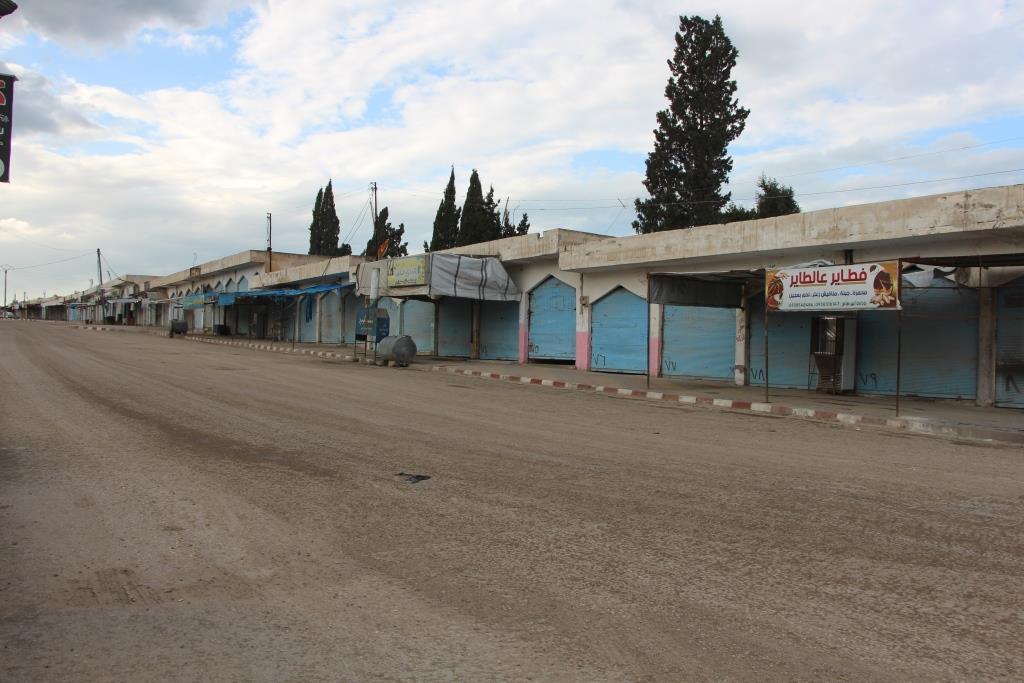 The HPC work 24 hours a day on the city streets together with the internal security forces. HPC members inform the people about preventive measures and protect themselves with face masks and gloves.
Ehed Kenco from HPC tells: "We try to protect the population according to our responsibility and are on the streets every day to prevent the spread of the virus. We ask people to follow the rules. If someone does not follow the rules, we hand them over to the internal security forces. Drivers in particular are targeted. These measures are to protect the population."
Ismail al-Hassan from HPC says: "We are on patrol around the clock. The corona virus has spread all over the world. We are trying to prevent it from spreading here. The people support us. At the end of our shift, we're going back home and we don't go out. As a preventative measure, we use gloves and masks."