HRE: 8 terrorists killed in Azaz, Afrin and Mare
HRE forces continue inflicting blows on the occupation forces in northern Syria.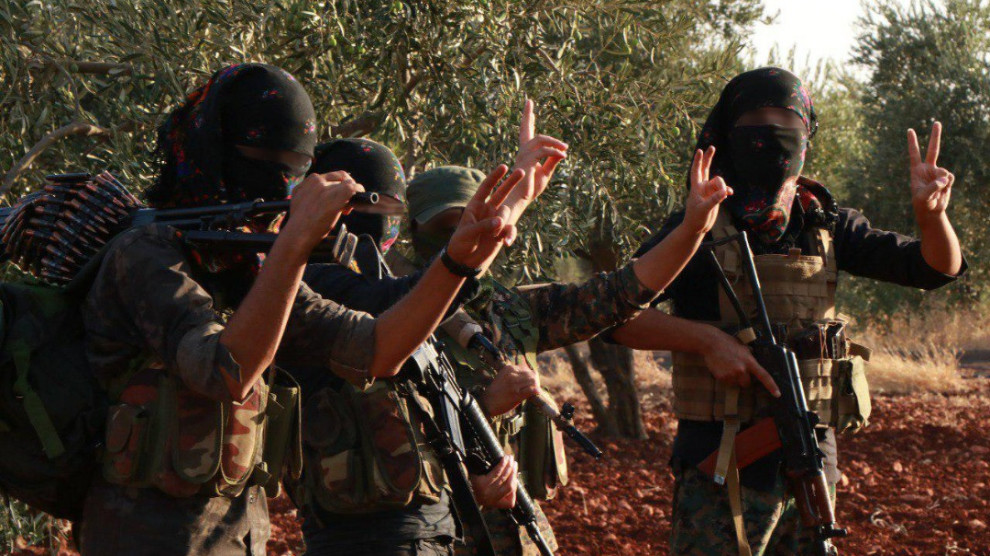 Afrin Liberation Forces (HRE) released a statement announcing the details of a series of operations carried out against Turkish-backed mercenaries in Azaz, Mare and Afrin regions.
The statement includes the following;
"Our units carried out an effective operation against the positions and shelters of the Turkish-backed al-Jabha al-Shamiya mercenary group in Kefer Kilbin village in Azaz region on September 4th. While the positions and shelters of the terrorist group were destroyed, 2 mercenaries were killed and 4 others wounded. In addition, a military vehicle was destroyed, 1 AK-47 assault rifle, 1 night vision glasses, 1 radiotelephone, 1 phone and 1 assault vest were confiscated.
A total of 8 jihadists killed by our forces in several operations in Afrin, Azaz and Mare on September 4th and 5th

Here the video of operation in Kefer Kilbin killing 2 and wounding 4 jihadists. Video as two parts.
PART 1 pic.twitter.com/MwsvkAe1Nl

— Afrin Liberation Forces (@HRE_official) September 6, 2019
On September 5th, our units targeted a group of Turkish-backed terrorists in the Kebashin village in Afrin's Sherawa district. 4 terrorists were killed, 1 AK-47 assault rifle and 1 night vision glasses were seized.

On September 5th, our units carried out a sabotage action against the mercenary group called 5th Brigade on the road leading to the Basute village in Sherawa. The vehicle was damaged and 2 mercenaries in it were wounded, including a so-called leader of the group, Said Faris.

On the same day, our units hit the positions and shelters of Turkish-backed mercenaries in the vicinity of Tiwehiniye village in Mare region. While the positions and shelters of the terrorists were destroyed, 2 mercenaries were killed."
A total of 8 jihadists killed by our forces in several operations in Afrin, Azaz and Mare on September 4th and 5th

Here the video of the operation in Tiwehiniye village of Mare city on September 5th killing 2 jihadists. pic.twitter.com/iZ1IoZISaa

— Afrin Liberation Forces (@HRE_official) September 6, 2019