HRE: 8 Turkish-backed terrorists killed in al-Bab
HRE fighters continue inflicting heavy blows on the occupation forces in northern Syria.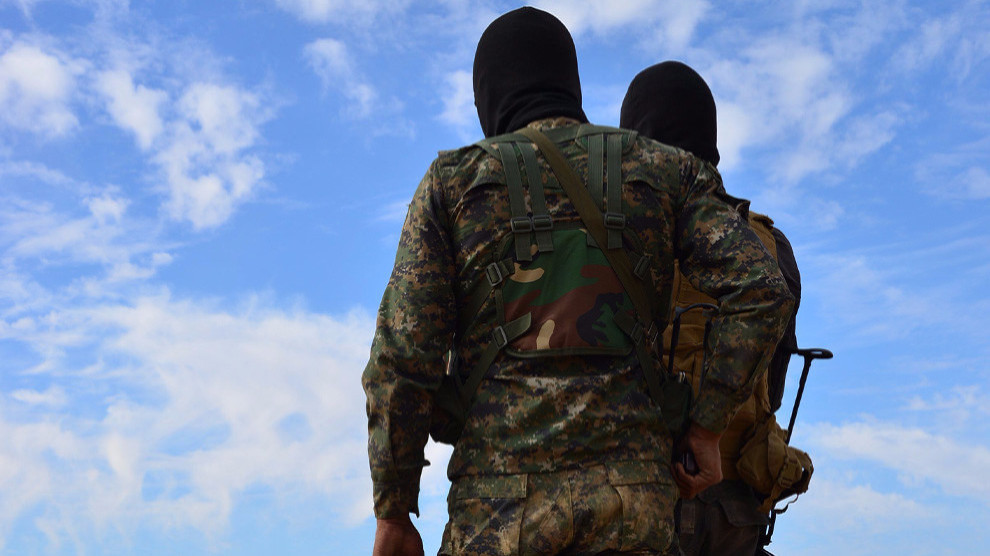 Afrin Liberation Forces (Hêzên Rizgariya Efrînê, HRE) released a statement announcing the details of an action carried out by their fighters against Turkish-backed mercenares in al-Bab.
According to the statement, HRE fighters targeted the base and positions of Jabha Al Shamiya terrorist group near the village of Twês in al-Bab region on August 9.
During the ensuing fierce fighting that lasted 15 minutes, 8 terrorists were killed and 4 others wounded. HRE fighters also destroyed two motorbikes of the gangs and seized their ammunition which included 3 AK-47 assault rifles, 1 sniper rifle, 1 thermal binoculars, 11 magazines and 2 assault vests.