Increased ISIS attacks following Turkish threats
The Turkish leader Erdoğan has again announced an invasion in northern Syria.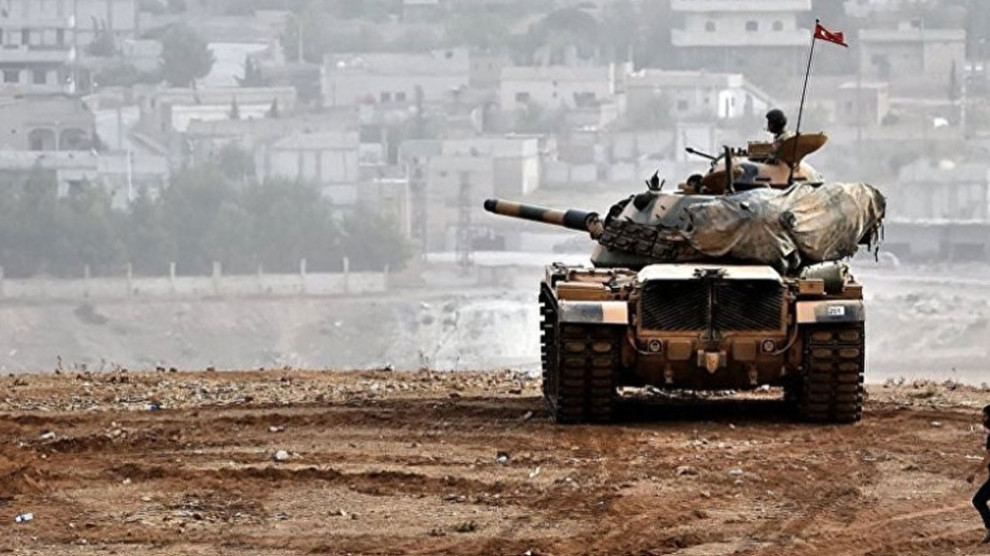 Turkish President Recep Tayyip Erdoğan has again announced a military invasion in northern Syria. At the inauguration of a section of highway in Bursa, he referred to the occupation of Afrin and declared: "And now we go to the east of the Euphrates. We also shared that with Russia and America."
The "forces of internal security" in northern and eastern Syria see a connection between the Turkish threats and increased activities of the ISIS cells in the region. A written statement on four bomb attacks that took place yesterday in Hesekê and Shaddadi said: "The cells of the ISIS continue their attacks with the aim of shattering security in the region and spreading fear among the population. The terrorist organization carried out three bomb attacks in Hesekê, killing a 15-year-old.
On the road between Shaddadi and Deir ez-Zor, near the village of Noble, an explosion occurred when a military vehicle passed through. The driver of the vehicle was injured.
The ISIS cells carry out attacks without distinguishing between civilians and armed forces. The investigation of our forces to arrest the perpetrators continues."
The self-government of northern and eastern Syria has repeatedly pointed out that since the beginning of the Turkish invasion threats, hidden ISIS cells in the region have been activated.