ISIS prisoners escape after Hesekê prison riot - UPDATED
Some ISIS prisoners have managed to escape after they tried to take security officers hostage in the Heseke prison Sunday evening.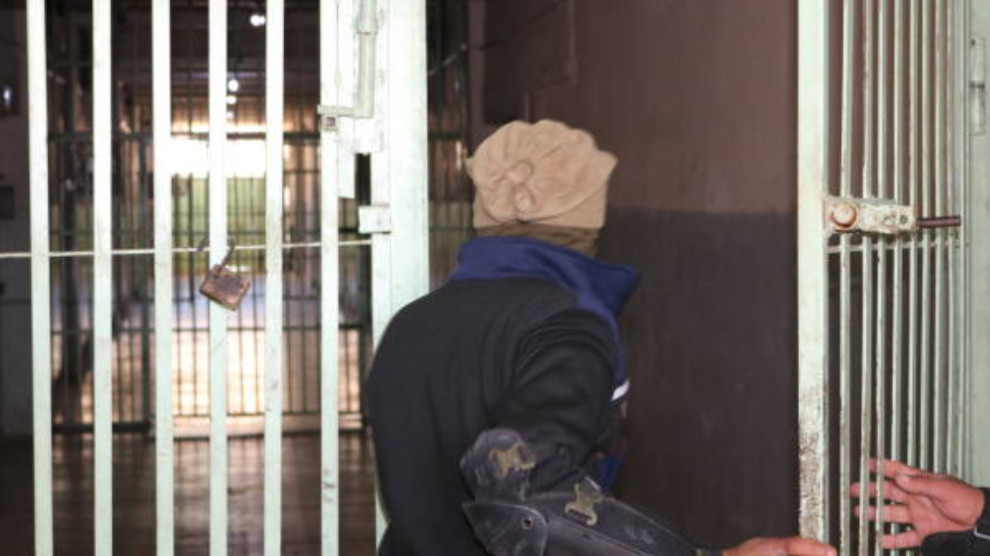 Speaking to the ANF, the official of the prison responsible for the relations with the international coalition, Rubar Hesen, said: "ISIS mercenaries were involved in a revolt at 8 pm."
According to Hesen prisoners wrote on blankets "we want humanitarian aid", a message sent to the coalition and the Red Cross.
Hesen said: "Some parts of the prison fell under control of the mercenaries who broke the doors and escaped." 
The official said they were waiting in the morning to intervene because of the high number of detainees.
According to information obtained by ANF, some ISIS prisoners have managed to escape. Information about their numbers could not be obtained. It was learned that the situation in the prison is still not under control.
Autonomous Administration officials had previously warned international powers that prisons pose a threat.
ISIS members caught mostly from Baxoz are being held in the prison in Hesekê. While the Democratic Autonomous Administration meets all the needs of detainees, especially food and clothing, the Syrian Democratic Forces (SDF) ensures security.
The building used as a prison is quite old. Due to the fact that other prisons are full, a part of the university in Hesekê has been turned into a prison to accommodate ISIS members brought from Baxoz.
Although security measures are high, both the fact that the building is not a prison and overcrowding pose a serious risk.
In some wards there are up to 100 people, and in others up to 150 people. 
According to reports from the ground, ISIS prisoners have tried to take security officers hostage in the Heseke prison Sunday evening.
After their failed attempt, the ISIS jihadists have reportedly inflicted huge material damages in the jail.
SDF have intervened and reports say that the incidents continued at 9 pm local time.
SDF forces have also increased security measures outside the prison and closed all the roads in the area. International Coalition aircraft were observed flying over the prison and the Heseke canton.
The Autonomous Administration of North and East syria has repeatedly warned the international powers of the threat posed by the ISIS members who are imprisoned in the region.