ISIS terror in Hol camp
In the Hol camp in northern Syria, ISIS jihadists attacked workers who were installing lighting equipment. There was an exchange of fire between the security forces and ISIS members.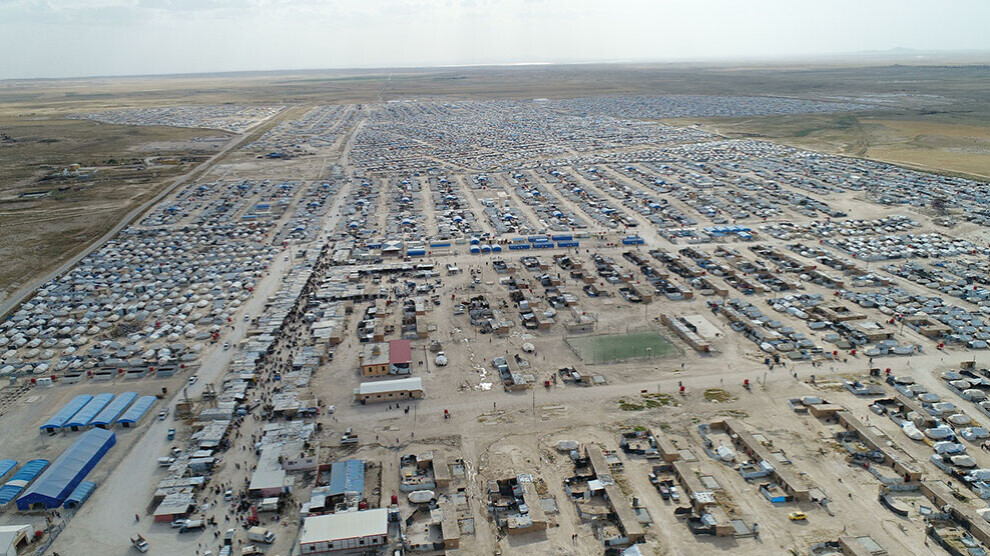 ISIS is trying to maintain its control over large parts of the al-Hol internment and refugee camp near Hesekê in north-eastern Syria. The expansion of the infrastructure in the camp, which houses thousands of families of ISIS jihadists, was used by ISIS as an opportunity for another attack. Employees of a company that was set to install lighting systems in the camp were threatened and robbed by ISIS members in sector 5 of the camp. Among other things, their mobile phones were stolen. According to ANHA, a battle ensued between the security forces in the camp and members of ISIS. The workers were then brought to safety.   
At least 25 murders in six months
The expansion of the camp with lighting systems is a thorn in the side of ISIS, as its "morality police", Hisbah, and other groups carry out their terror mainly under the cover of darkness. Thus, "ISIS courts" have unofficial power in the camp, ordering executions and mutilations. Only on Monday, another woman's body was discovered in the camp. The body, discovered by internal security forces in the sewers, was identified as that of a woman from Deir ez-Zor. Earlier, on 30 May, security forces had found a decapitated woman's body in an open area.
Since the beginning of 2022, 25 murders have been registered in the Hol Camp, and more people have been injured in attempted murders. However, many murders remain undetected, as people simply disappear and their bodies are buried under tents or in other places.
Secret ISIS capital
The Hol Camp currently hosts 29,142 refugees from Iraq, 18,903 from Syria and 8,109 relatives of ISIS jihadists. The ISIS terror in the camp is possible in part because the countries of origin of many of the jihadists do not take responsibility for their nationals. With the Turkish attacks, the murders in the camp have also increased. Hol is considered the most dangerous refugee camp in the world.