Joint patrol by the US and SDF on oil fields
US forces have carried out a joint patrol with the SDF along the oil fields east of Tirbespiye in northern Syria.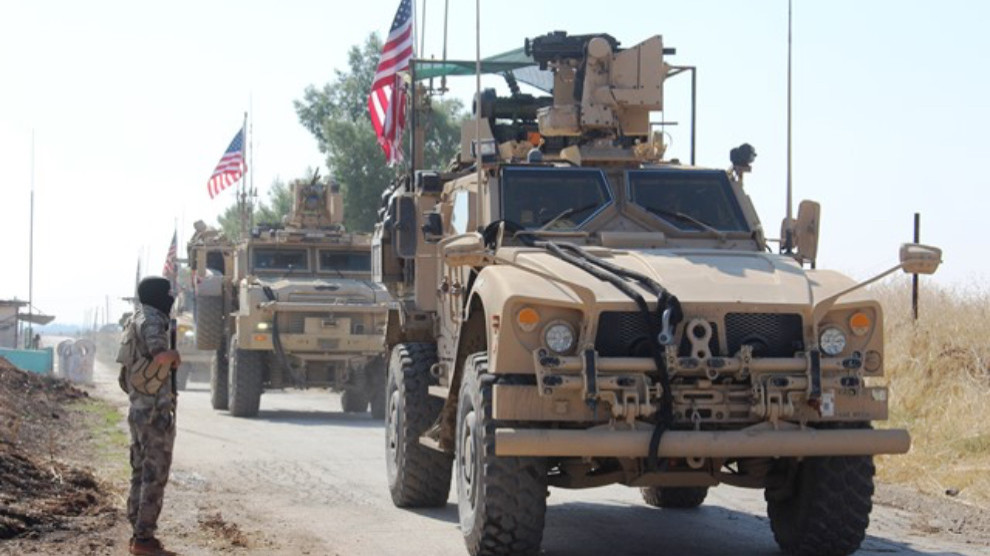 A US military convoy of five vehicles left the Rimêlan base and carried out a patrol along the oil fields to the east of Tirbespiyê together with the Syrian Democratic Forces (SDF).
The patrol squad then drove to the petrol stations of Shelhomiye and Seide in the northwest of Tirbespiye. The installations had been bombed by the Turkish army on 10 October and are out of order.
The US military then returned to their base at Rimêlan.