KNK Rojava branch opens office in Qamishlo
The opening ceremony was attended by many military, political and social representatives.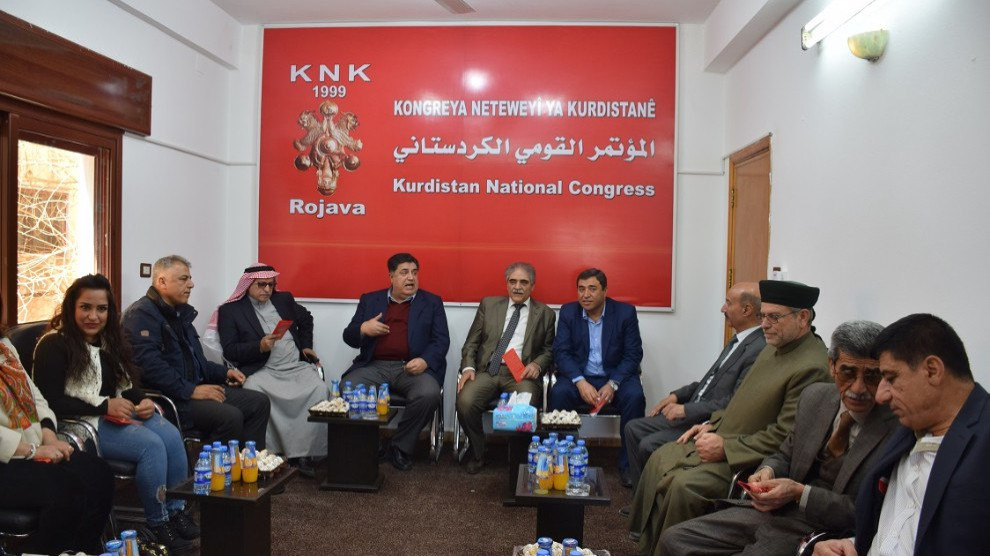 The Rojava branch of Kurdistan National Congress (KNK) has opened its first office in the Kornish neighborhood of the Qamishlo city on Thursday.
The opening ceremony was attended by many several people including representatives of MSD (Syrian Democratic Council), SDF (Syrian Democratic Forces), Autonomous Administration of North-East Syria, TEV-DEM (Democratic Society Movement), Council of Notables, Democratic Islamic Society Congress and Kurdish and Arab tribes as well as many politicians.
Ekrem Hiso from the Executive Board of KNK Rojava said that the opening of KNK office in Rojava was of great importance in the current process of ongoing works for Kurdish national unity.