Lawyers in solidarity with needy families in northern Syria
People and institutions stand together in solidarity in the fight against Coronavirus in North and East Syria. While a curfew remains in effect, those earning their lives on day wage work cannot earn a living.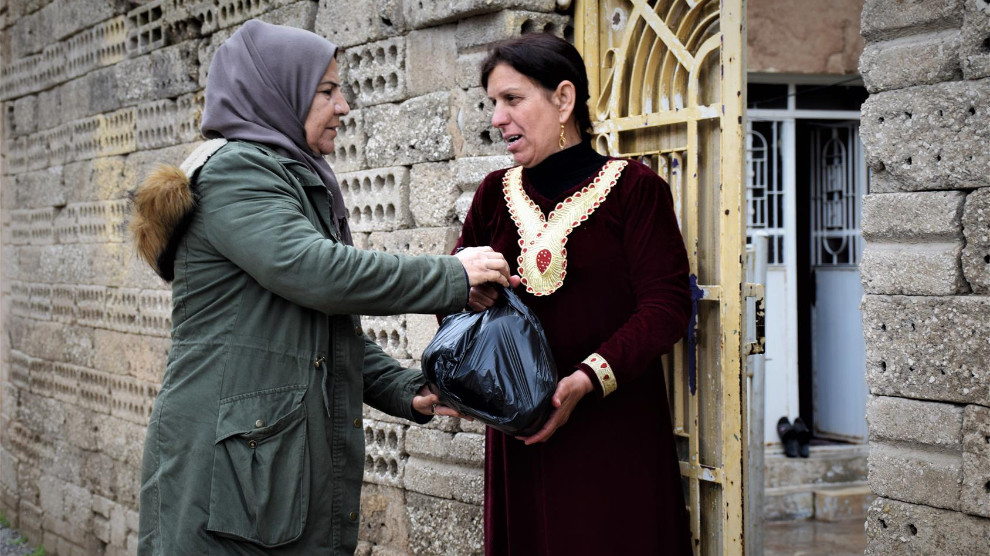 The Union of Lawyers in Cizire Region has distributed aid packages to the needy families in the region. The aid packages, which include basic foodstuff such as rice, burghul, pasta, oil and tomato paste, have been distributed in Qamishlo today.
Qamishlo Council co-president Muna Faruq thanked the Union of Lawyers for their humanitarian treatment and solidarity. Faruq stated that they will continue distributing aid packages as long as the curfew remains in place.
The Autonomous Administration will also be distributing aid packages to needy families during the curfew.