Martyrs' families condemn desecration of graves in Afrin
The families of the martyrs condemned the desecration of a cemetery in Afrin and noted that the Turkish state uses the same methods used by the Islamic State.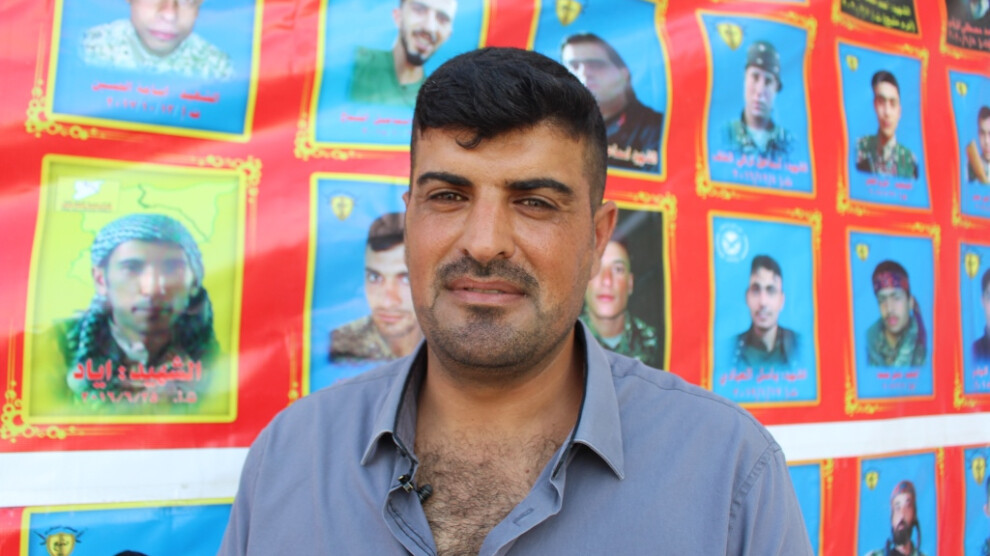 The invading Turkish state and its mercenaries desecrated a martyrs' cemetery in Afrin last week and destroyed the graves of the martyrs. The invaders, who took the bodies of 35 martyrs, claimed that it was a "mass grave".
Manbij Martyrs' Families Council co-chair, Rebi Izedin, condemned the invading Turkish state's crimes against the Northern and Eastern Syria regions and its intervention in Syria's affairs.
Rebi Izedin told ANHA that the attack by the Turkish state and its mercenaries against the graves of martyrs in Afrin is far from humane and moral values. "The Turkish state, which claims to be Muslim, always resorts to methods that are far from humane and moral values. Its aim is to separate Afrin from the rest of the region and it uses the demographic changes to achieve this."
Rebi Izedin called on the international community to establish a legal committee to stop the inhumane crimes carried out by the Turkish state in the occupied regions.
Manbij Martyrs' Families Council member, Mihemed El Şêx, said that cemeteries are sacred and added: "Opening the graves of martyrs is an old method used by ISIS. Today, the Turkish state uses the same method."
El Şêx added: "Martyrs are sacred. They sacrificed their lives for our survival."