'NATO should investigate Turkey's use of chemical weapons'
Condemning the silence of the international community, Kurdish politician İsmail Hec Ferhan urged NATO to fulfil its duty and investigate the Turkish state's use of chemical weapons.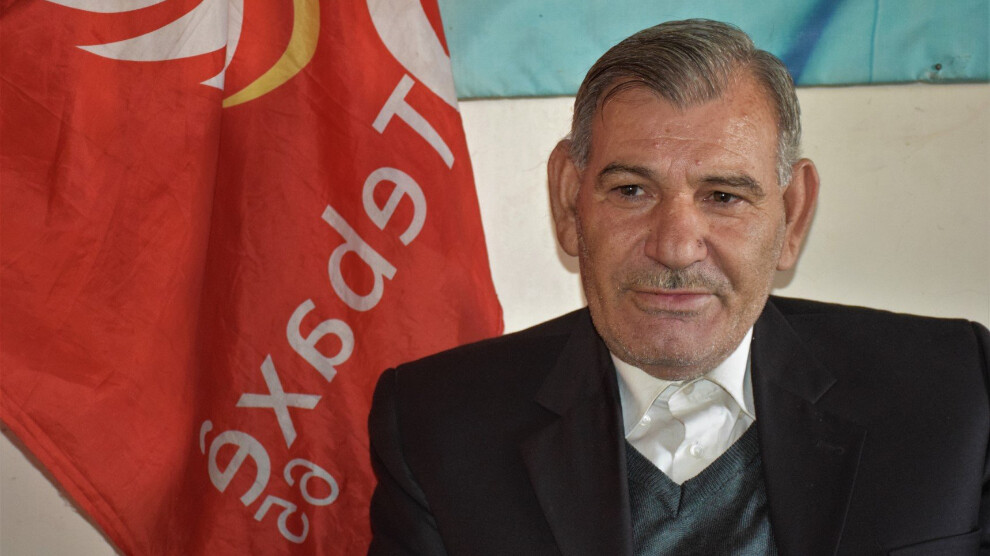 While the Turkish state has been carrying out chemical attacks on the guerrilla-held Medya Defense Zones in southern Kurdistan (northern Iraq) for months, the international community continues to watch the use of banned weapons in silence.
Speaking to ANHA about Turkey's chemical attacks, İsmail Hec Ferhan, a member of the Syrian Kurdish Left Party Executive Board, said, "The Turkish state resorts to any way possible to annihilate the Kurdish people. The attacks on Medya Defense Zones and North and East Syrian territories are based on Turkey's hostility against Kurdistan."
'Turkey seeks to start an intra-Kurd war'
"Turkey attacks South Kurdistan and Rojava for the purpose of invasion. This is the main policy of the Turkish state against all parts of Kurdistan", said Hec Ferhan, continuing, "Turkey intervenes in South Kurdistan under the guise of fighting the PKK. However, we know only too well that the Turkish state mainly aims to start an intra-Kurd war and eliminate the revolution. For this reason, the South Kurdistan government should stand and unite with the Kurdish people against the Turkish state."
Chemical weapons used hundreds of times
People's Defense Center (HSM) Headquarters Command repeatedly denounced that the Turkish state used chemical weapons and killed many guerrillas. The People's Defense Forces (HPG) also stated that the Turkish state has used chemical weapons hundreds of times since the beginning of the invasion operation launched in April. The international community remains silent on the crimes committed by the Turkish state in Kurdistan territory.
Remarking that Turkey resorted to all kinds of weapons including chemical agents against the Kurds, Hec Ferhan added, "The international silence on these attacks paves the way for Turkey to continue its chemical attacks against the Kurdish people."
'Kurdish people should stand together'
"The revolution of the PKK guerrillas is a sacred one because they fight for the Kurds and all peoples", said Hec Ferhan and urged all the peoples in four parts of Kurdistan to stand against the Turkish state and expel all enemies from the region. The politician also called upon Kurdish political parties to take a common stance.