Occupation forces set fire to fields near Ain Issa
Once again the Turkish army with its jihadist auxiliary troops set fire to fields near Ain Issa with artillery fire. The fire-fighting operations were hindered by further attacks.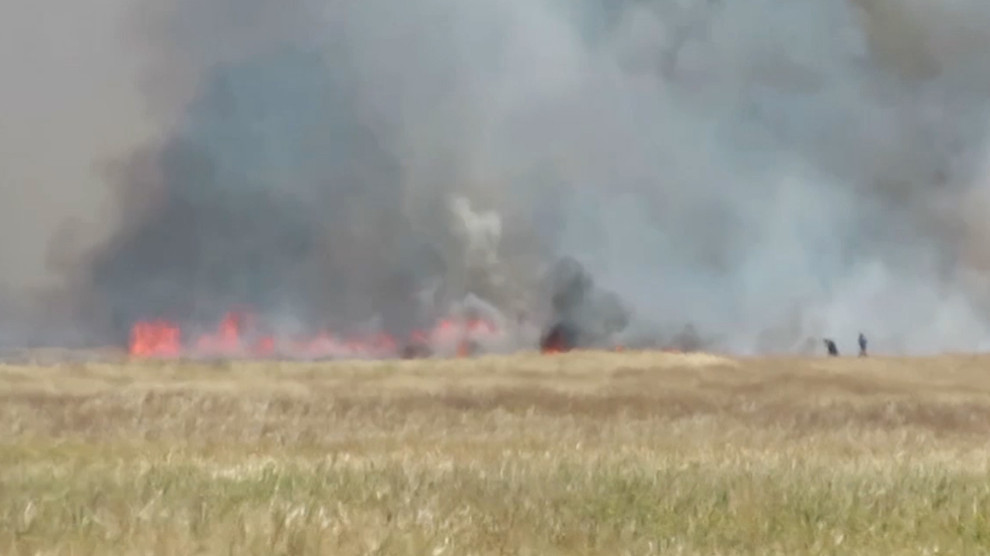 The scenario of last summer in Northern Syria is repeated: every day, cultivated fields and plantations are set on fire by the Turkish Jihadist occupying forces in order to starve the population. A field twenty kilometres north of Ain Issa, between the villages of Til Werdê and Merdûda has been the target today. The fire broke out as a result of targeted mortar and howitzer fire, destroying the wheat grown by the villagers.
The occupation troops also fired on the people from the villages who were trying to put out the fire. At the same time, armoured vehicles circled the burning fields to hinder the fire-fighting efforts.
The systematic arson in northern Syria represents a new quality of threat from the occupation forces.