One injured in Turkish drone attack in Til Temir
One person has been injured in a Turkish drone strike on a village in Til Temir in north-eastern Syria.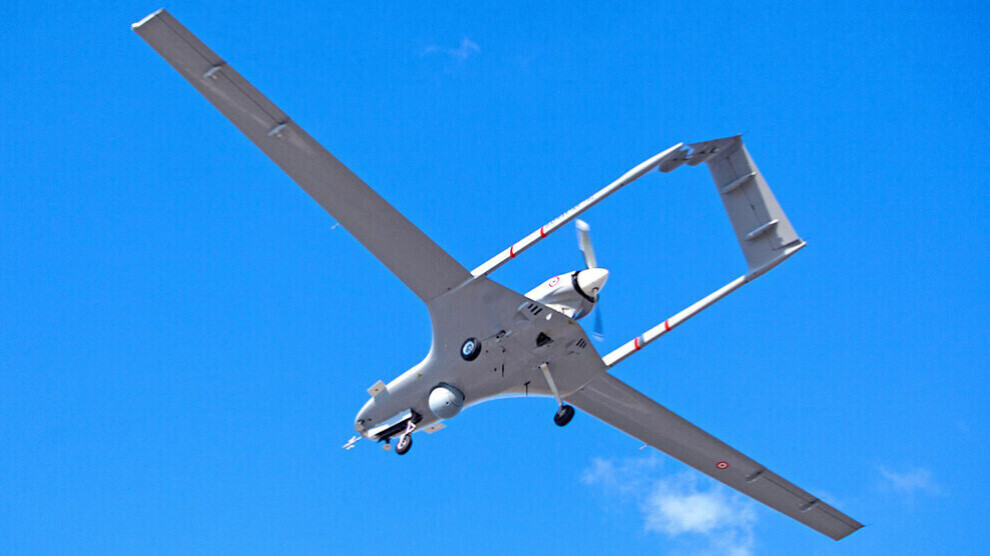 One person was injured in a drone attack in north-eastern Syria on Monday. The killer drone of Nato member Turkey targeted the village of Tall al-Lubn (also Tall al-Laban), according to local sources. The village is located about seventeen kilometres southwest of the town of Til Temir, which lies in the Christian-populated Khabur Valley.
Information on the identity of the victim and the severity of the injuries was not initially available. Earlier in the day, suspected Turkish drone activity had been observed in the skies over the town of Tel Rifat in Shehba Canton.
Turkish killer drones repeatedly carry out attacks on the self-governed areas in northern and eastern Syria and terrorise the population by permanently threatening their lives. On 9 June, five people were injured in Qamishlo when a Turkish UCAV bombed a building of the Social Defence Forces (HPC) in the Meyselon neighbourhood. Turkey also frequently carries out targeted drone attacks in the Kurdistan Region of Iraq (Southern Kurdistan). Only on 17 June, Ferhad Şiblî, deputy chairman of the Executive Council of the Autonomous administration of North and East Syria, was killed together with three other people in a Turkish drone attack in the Kelar district. Then last Thursday, Yazidi activist Ibrahim Derwêş Evdî succumbed to his injuries sustained in the 15 June drone attack by Turkey in the Shengal region. A twelve-year-old child was also killed in the attack.