People in Bab protest the Turkish massacre carried out in Manbij
People call on the world public opinion and human rights organizations to speak out against the cruel Erdogan.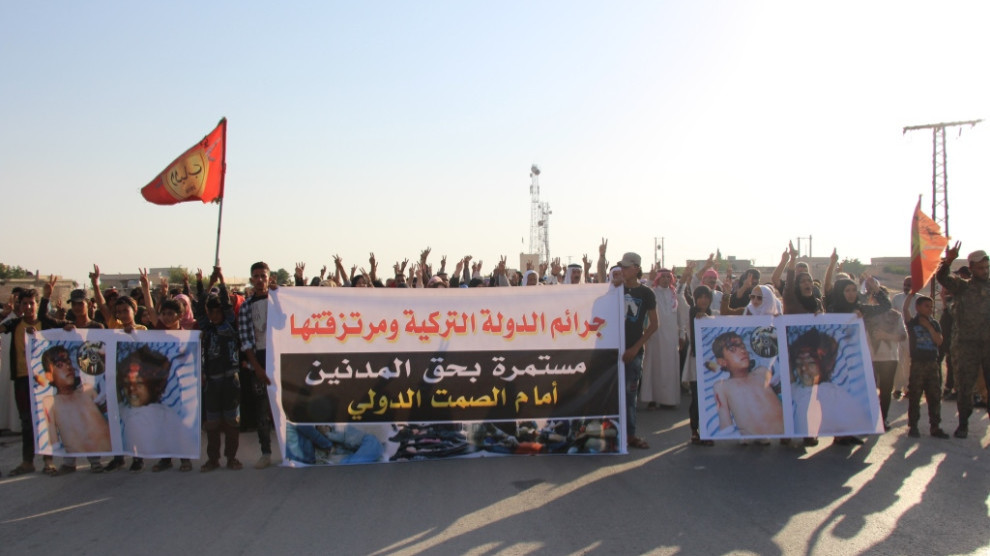 The people of the town of Erima, east of Bab, protested the civilian massacre in the village of Qortwêran, province of Manbij carried out by the invading Turkish state.
During the march in front of Erima Town Council, Bab Military Council flags and banners were carried saying, "The Turkish state and its gangs continue to commit crimes against civilians, the international community is silent".
Following the march on the M-4 road and passing through the town center, Erima Assembly Member Ahmet Yusuf made a press statement.
"The Turkish state in the village of Qortwêr has once again targeted children, young people, women, old people showing that it makes no distinction when it comes to massacre. These massacres of civilians carried out by Turkey are watched in silence by the international community. We call on the world public opinion and human rights organizations to speak out against the cruel Erdogan."
RELATED NEWS: